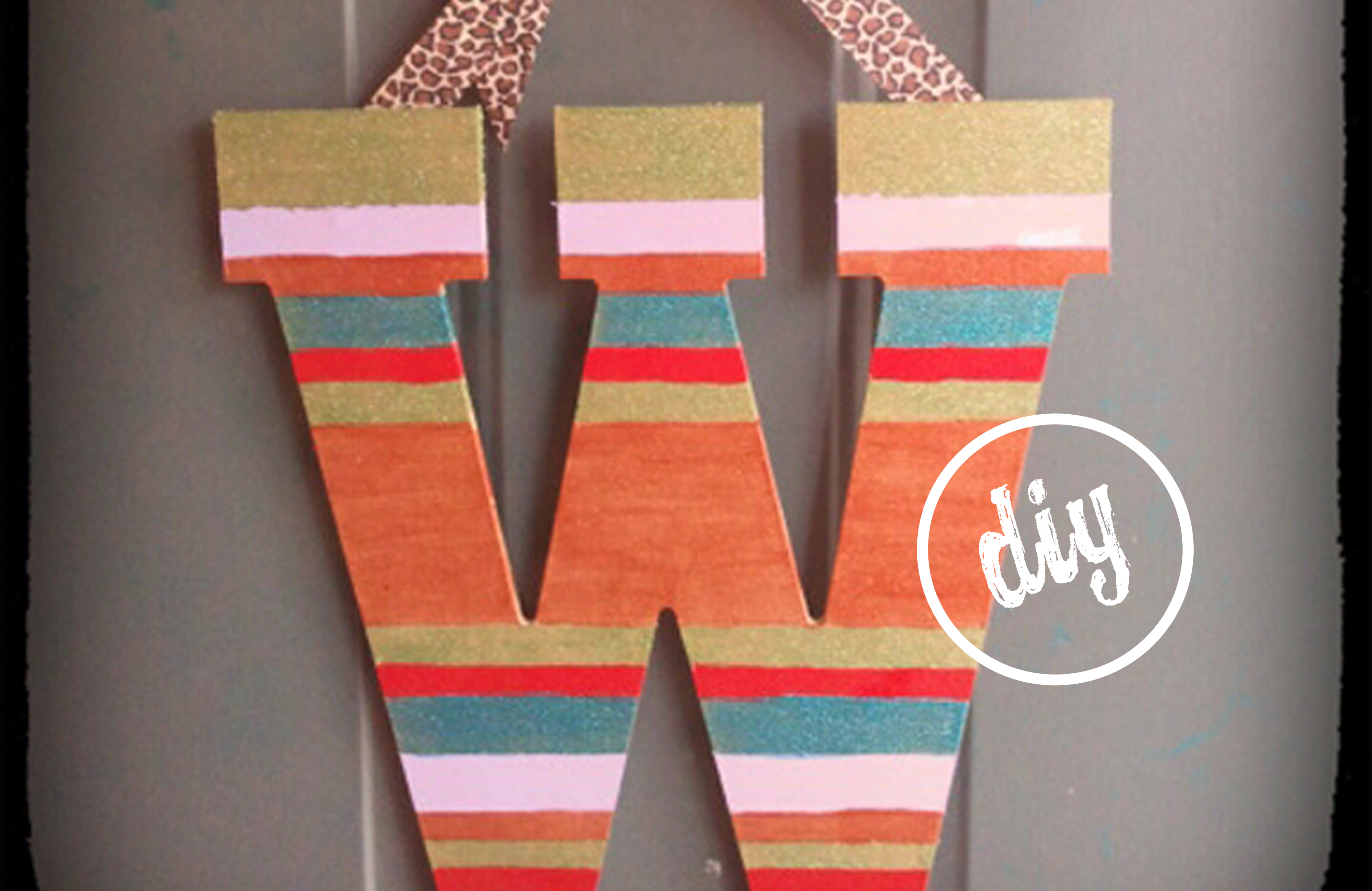 I wanted to make something springy and funky for my front door. I found a cool striped welcome mat and used it for my inspiration. I then came across the @ sign hook at my local craft store. I love anything with letters, hence the Door Monogram.
Supplies you will need:
Wood letter
Paints (some glitter, some normal)
Pencil
Ruler
Painters tape (optional…I started with this, then got too impatient and free-handed the lines…makes them look more 'artisan crafted'…hee, hee)
Acrylic spray
Ribbon
Stapler
Hook (optional)
Follow these steps:
With a ruler and pencil, mark your stripes.
With painters tape or free-hand, paint your stripes.
When dry, spray with acrylic spray.
Staple ribbon to back and tie bow.
Hang on a cool hook.