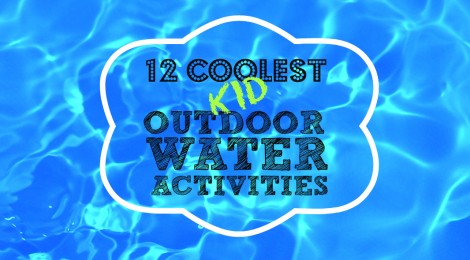 What better way to beat the heat with your kids, then fun games and activities with water! Here are 12 Coolest Kid Outdoor Water Activities to use for your next outdoor function–school field/olympic day, birthday parties, church functions, block parties, family reunions, club meetings, sports team parties, school carnivals and of course, backyard boredom busters. These fun games and activities will make your preschoolers to teens want to be out in the heat. Enjoy!
PRESCHOOL, KINDERGARTEN & 1ST GRADE
1. Water Wall by Playing By The Book
2.
Kiddie Car Wash by
Unicorn Hat Party
3. Water Bombs by Clumsy Crafter
4. The Shark Bit My Cup Game by Toddler Approved
2ND, 3RD & 4TH GRADE
5. Duck, Duck, Splash by The Kid's Fun Review
6. Swimming Pool Scrabble by Toddler Approved
7.
Splash Volleyball by
Dispatch.com
8. Water Kickball by ABC 7 Chicago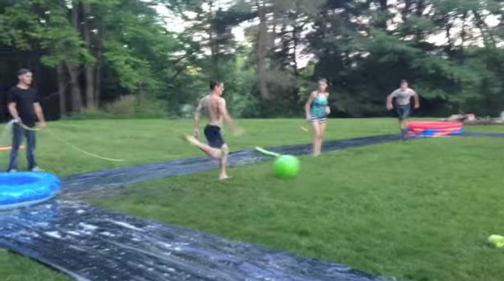 5TH GRADE, 6TH GRADE & TEENS
9. The Great Frozen T-shirt Escape by WhiMsy Love
10.
Balloon Boat Blast by
Up to Speed
11. Water Limbo by About Parenting
12. Wet Sponge Relay by WhiMsy Love
Here are some supplies you might need:
ProPlus Utility Sponge
O-Cel-O Handy Sponges, 4-Count
United Solutions 12-Quart Plastic Utility Pail with Spout, Blue
Intex 8′ X 18″ Sun Fish Snapset Pool
Intex Explorer 200 Boat
Neutrogena Wet Skin Kids Sunblock Spray (Spf 70 ) Pack of 2 with Bonus Wet Skin Kids Sunblock Lotion (Spf 45)