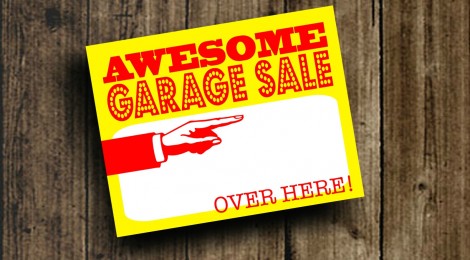 In order for you to drive traffic to your garage sale, you need to have great signs. Never fear, I'm here to help your garage sale get noticed and be the most popular on the block. Use just one, or print them all and have an Awesome Garage Sale!
What you will need:
Computer
Printer
Cardstock
Permanent marker
A smile
Instructions:
1. Download these 8×10 JPEG files (click on image and save to your hard drive):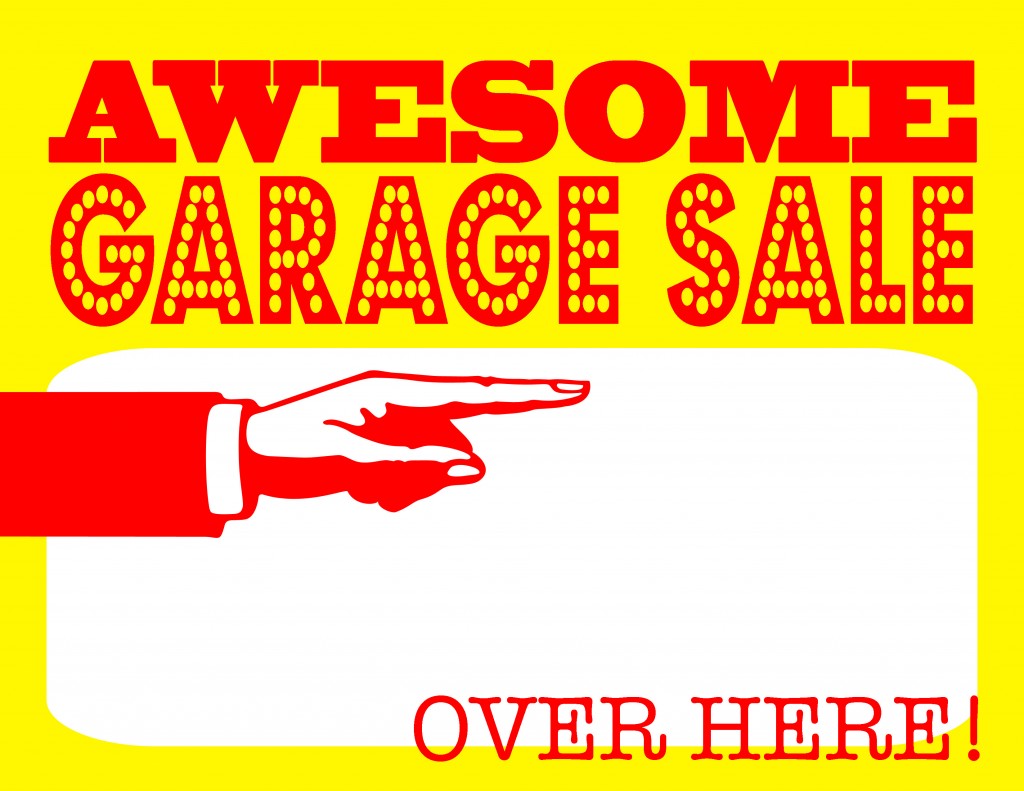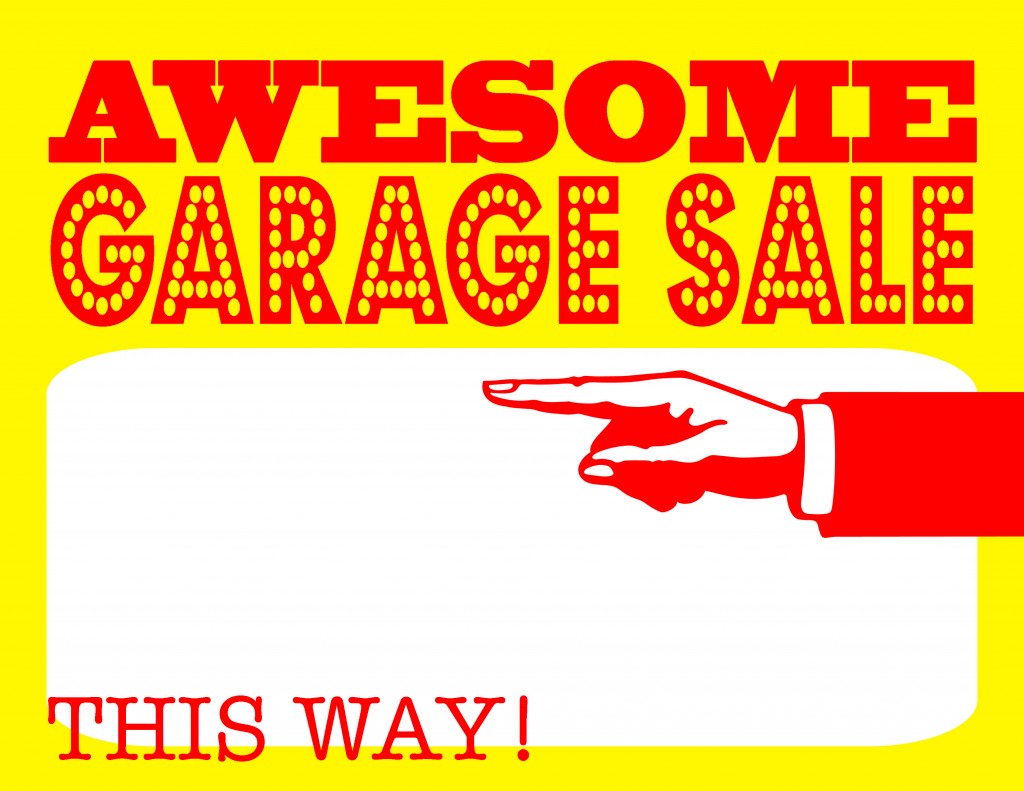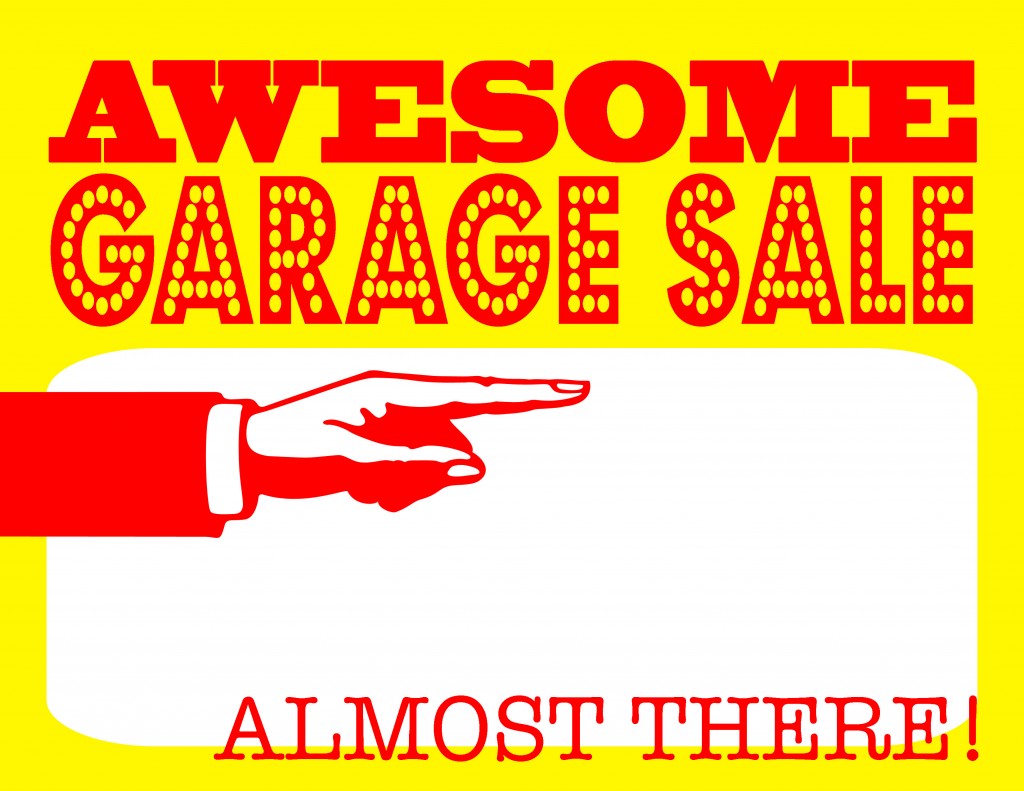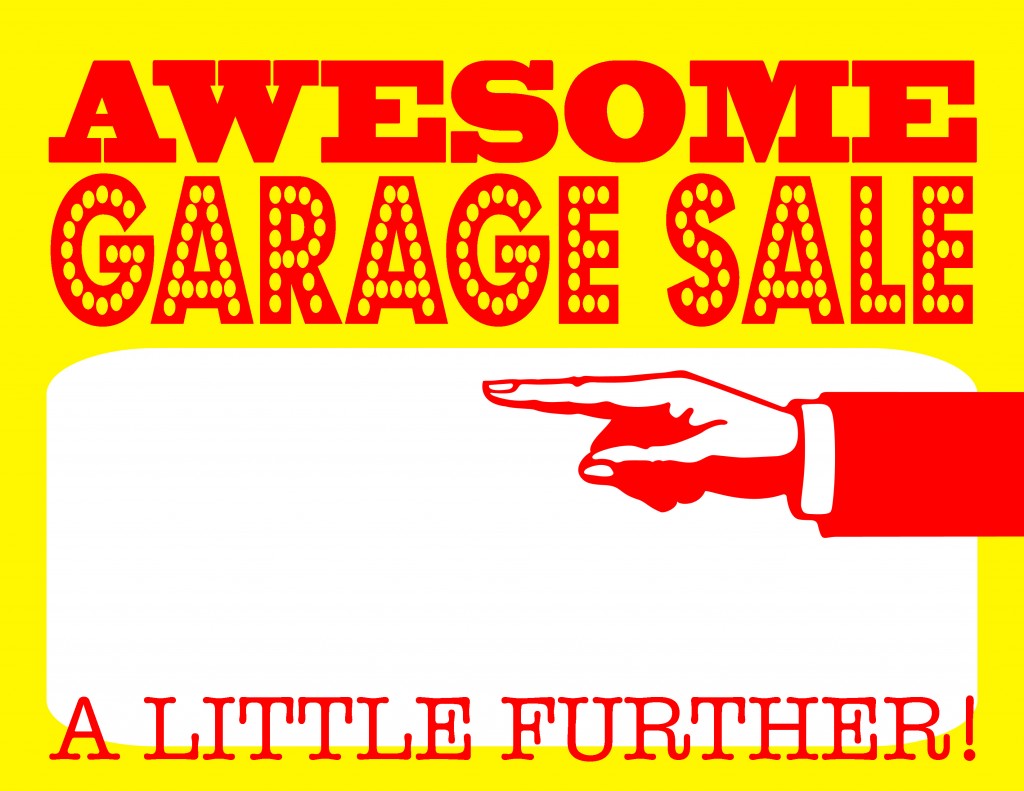 2. Upload files to a photo center (Shutterfly.com, Snapfish.com) to order prints (you will have to crop them to 8×10).
OR
3. Print on card stock at home.
4. Fill in your address, date and hours of your garage sale using a permanent marker.
5. Place signs around your neighborhood to get people to your house for the Most Awesome Garage Sale ever!
5. Happy Selling!
If you don't feel up to making your own garage sale signs, check these out:
Garage Sale Sign Kit with Pricing Stickers and Wood Sign Stakes (P/B)

Hy-Ko Prod. RS-804 Signs

All-in-one Yard / Garage Sale Sign and Sticker Kit

Garage Sale Superstar: How to Make the Most Money Possible at your Garage Sale, Yard Sale, Rummage Sale, Estate Sale, or Tag Sale (Almost Free Money) (Volume 2)