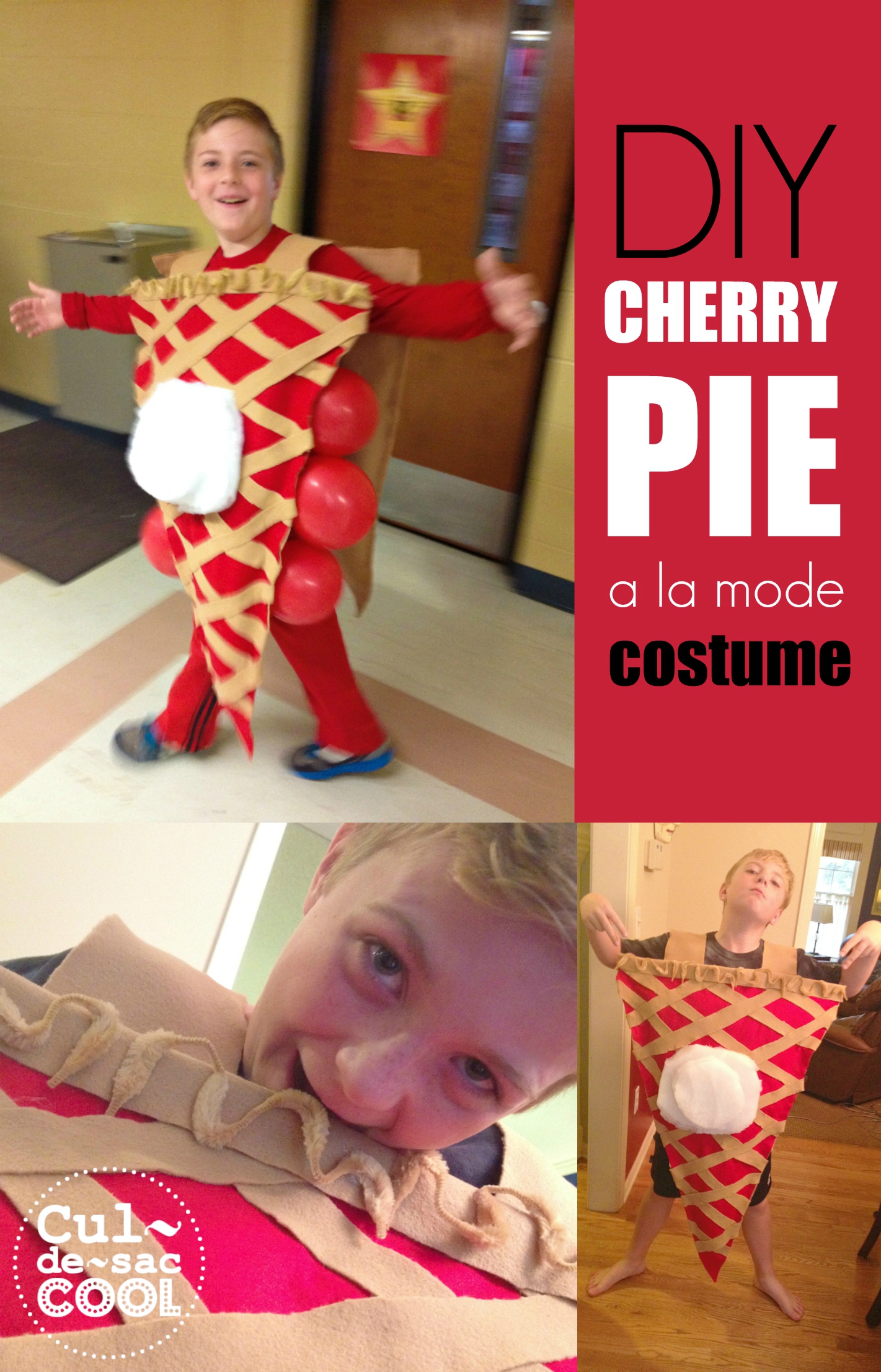 Last year my youngest, #3Son, wanted to be a piece of pie for Halloween. I was like, "What? Pie? Really?"
I tried to talk him out of it. "Why not be Mr. Recycling man?" as I was looking at our overflowing recycling bin. How easy would that be.
"No. I want to be pie."
"What about a robot? We could use all these boxes and paint it really cool."
"No. I want to be pie."
"Okay." I begrudgingly gave in. "I'm glad you're thinking out-of-the-box, but pie will not be easy for me."
"You got this, mom."
The challenge was on. Behold our DIY Cherry Pie a la mode Costume, because "pie isn't pie without ice cream," said junior pie man. Good luck!
What you will need: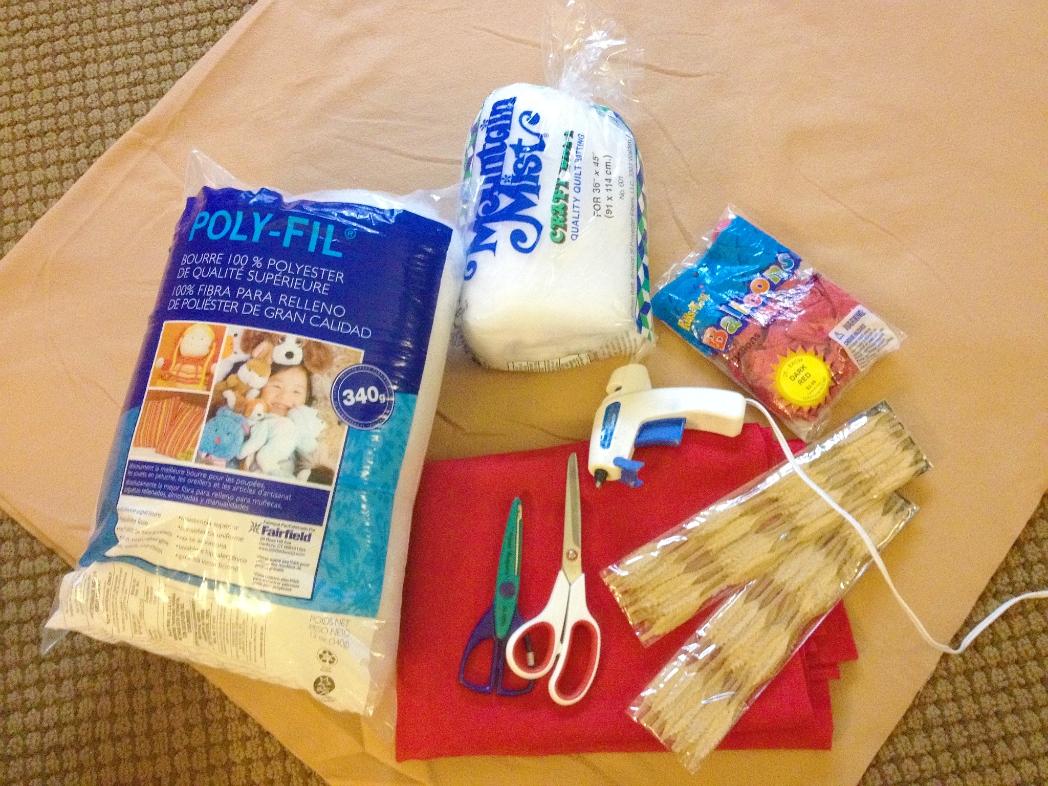 Instructions:

1. Cut 3 pie-shaped triangles out of the tan felt. Cut one pie-shaped triangle out of the red felt. These are the main pieces of your costume. The back piece is made up of 2 tan pieces on top of each other. The front piece is made up of a red piece of felt on top of a tan piece of felt.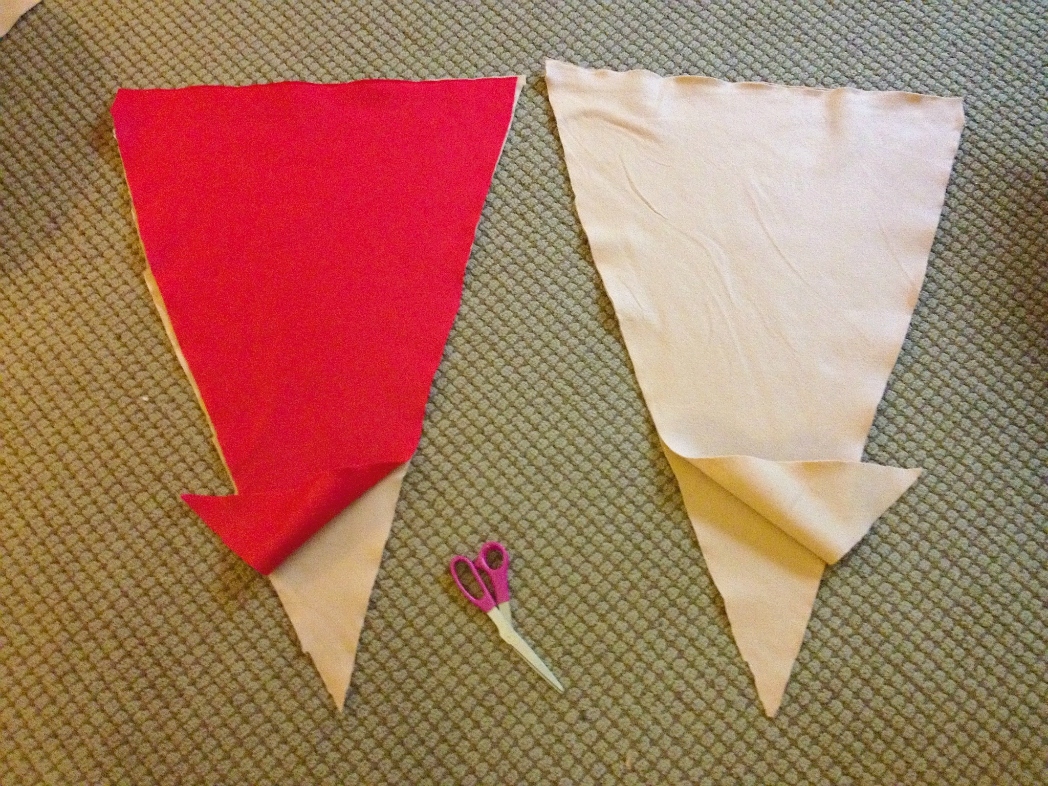 2. Using your hot glue gun, hot glue the back two tan pieces of felt together along the long sides, leaving the top unglued. Do the same for the front red and tan piece, gluing along the long sides, leaving the top open.
3. Stuff the front piece (red/tan) and the back piece (tan/tan) with the poly-fil. Once each piece if filled, hot glue the tops closed.
4. Next cut several strips of tan felt to make up your crisscross crust. Lay out your pattern and then begin trimming and hot glueing down your pie crust strips onto the red front piece.
5. For the large crust at the top, cut a thick piece of tan felt that is as long as the top and folds over both sides several inches. Hot glue down.
6. Now take your tan fuzzy pipe cleaners and form a pattern onto of the top pie crust and hot glue down.
7. Next, cut two strips as shoulder straps and hot glue to the front and back piece.
8. Try-on on the pie costume to make sure the straps are where you want them.
9. To make the a la mode (ice cream) part of your pie, cut two circles out of the quilt batting. Make one circle smaller than the other. Hot glue them together.
10. Position the ice cream blob where you want it on the pie and hot glue the heck out of it so it stays down!
11. Blow-up about 6 red balloons and safety-pin three on each side to make your cherries. Make sure you wear a read shirt and pants underneath the pie costume.
What are some costumes that your kids wanted to be that BLEW YOUR MIND? Leave a comment to forewarn me!!
Not feeling like making your own pie costume? Then check this out:
Plush Pumpkin Pie Hat