Calling all Preschool through 6th Grade trick-or-treaters!! Are you ready to have the best school Halloween party ever? Well, with these 12 Coolest Halloween School Party Games-PART 5, you will have a frightfully, fun time!! Enjoy!
Preschool, Kindergarten and 1st Grade
This game is a "fine motor skills" activity. It would be super easy to make into a game. Just give each kid a timed turn, maybe 30 seconds, to grab as many spiders as they can. Whoever has the most spiders at the end wins! You can always add more and different objects other than spiders and do the game several times to use up time!!
2nd, 3rd and 4th Grades
5. DIY Eyeball Bounce Halloween Game | Cul-de-sac Cool (Me!)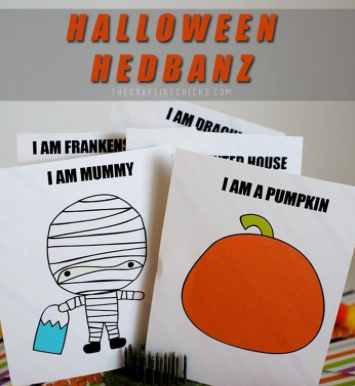 5th and 6th Grades
9. Halloween Charades | Cul-de-sac Cool (Me!)
What you will need:
Scissors
A bucket, plastic pumpkin or a witch's hat
Directions: Print out your DIY Printable Halloween Charades. Cut out each of the Halloween charades and place them in a bucket. Split the group into 2 teams. Team A will pick one player as the actor. This player will draw a charade and will then have a specified amount of time to act out the charade and have the other team members guess. If Team A doesn't guess the right answer before the timer ends, then Team B gets one guess for the correct answer. Remember, in charades there is no talking and no props allowed. Just use your fantastic acting skills!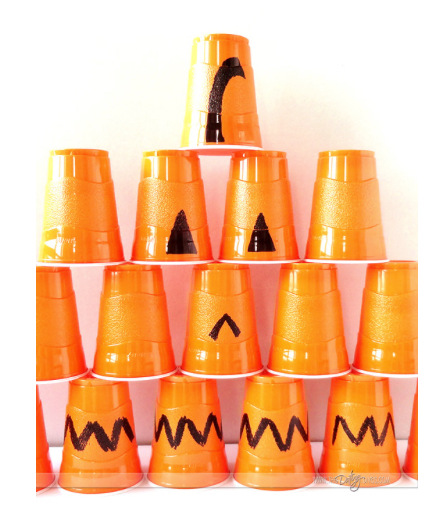 12. Ka-Broom Minute-To-Win-It Halloween Game | Rigg Life