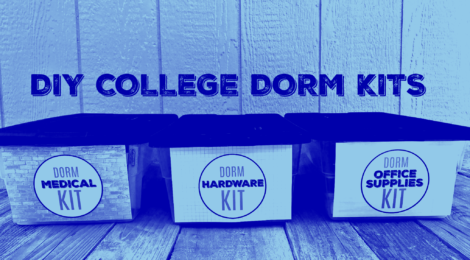 Holy crap, do College Freshman need a lot of stuff! Ok, maybe they don't need everything, but as a mom who is sending her oldest off to college for the first time, my way of dealing with this, other than random bursts of crying at the weirdest times, is making sure my son is prepared for ANYTHING!!!
Hence, these DIY College Dorm Kits.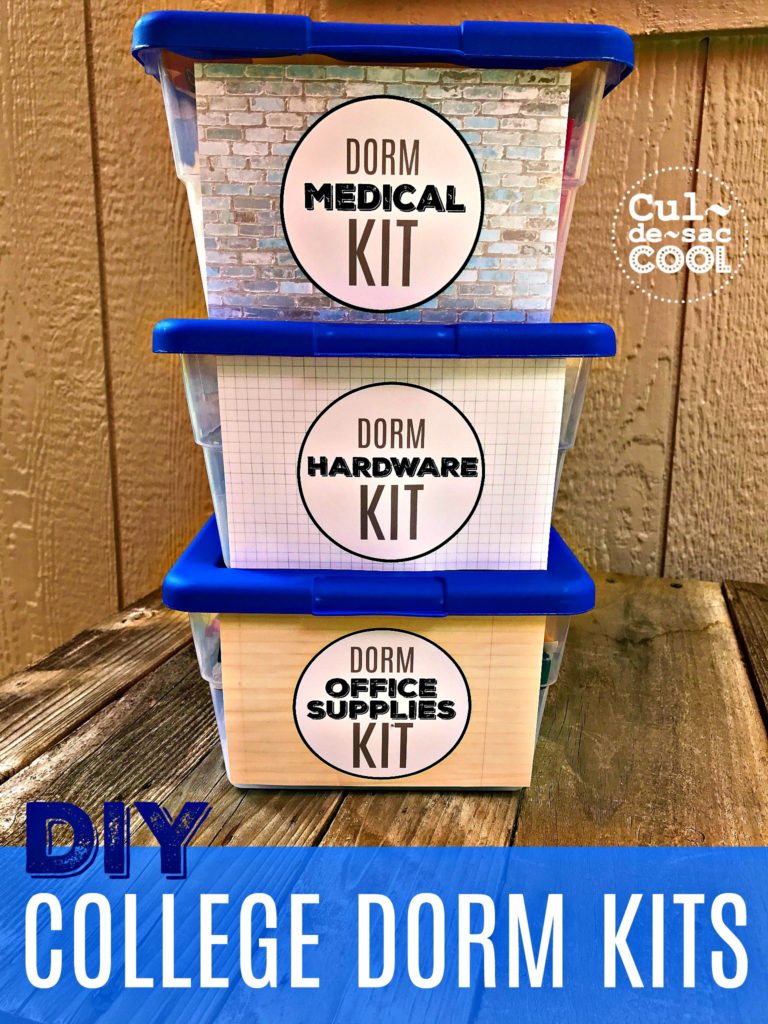 To make these kits, I've made printable checklists for Medical Supplies, Hardware Supplies and Office Supplies along with some cool printable labels to tape to each kit. The supply lists are just suggestions. Your kid may not need half of this stuff, but if you are like me, you will feel better knowing that they have it if they need it.
While shopping for these items, be sure to wear sunglasses and bring tissues. I started crying while picking out a thermometer (true story). Good luck parents! Good luck Freshman! This mama needs a drink now :)!
What you will need:
Medical supplies (see list below)
Hardware supplies (see list below)
Office supplies (see list below)
Dorm kit printable labels (see below)
Printer (optional)
Tape
Instructions For the Labels:
1. Download these 4×6 JPG files (click on image and save to your computer).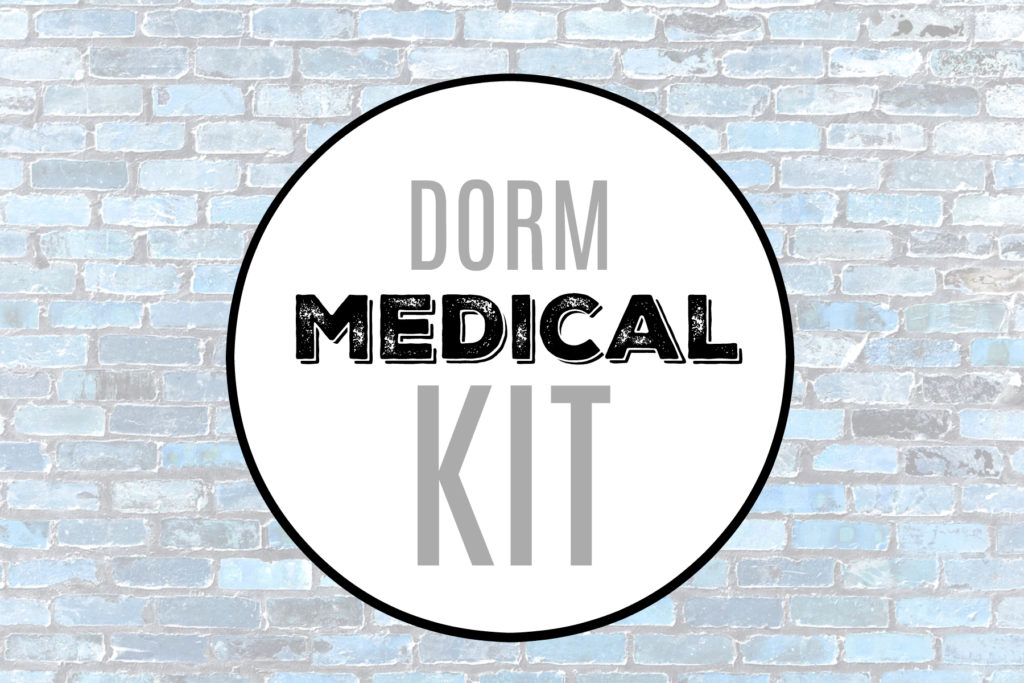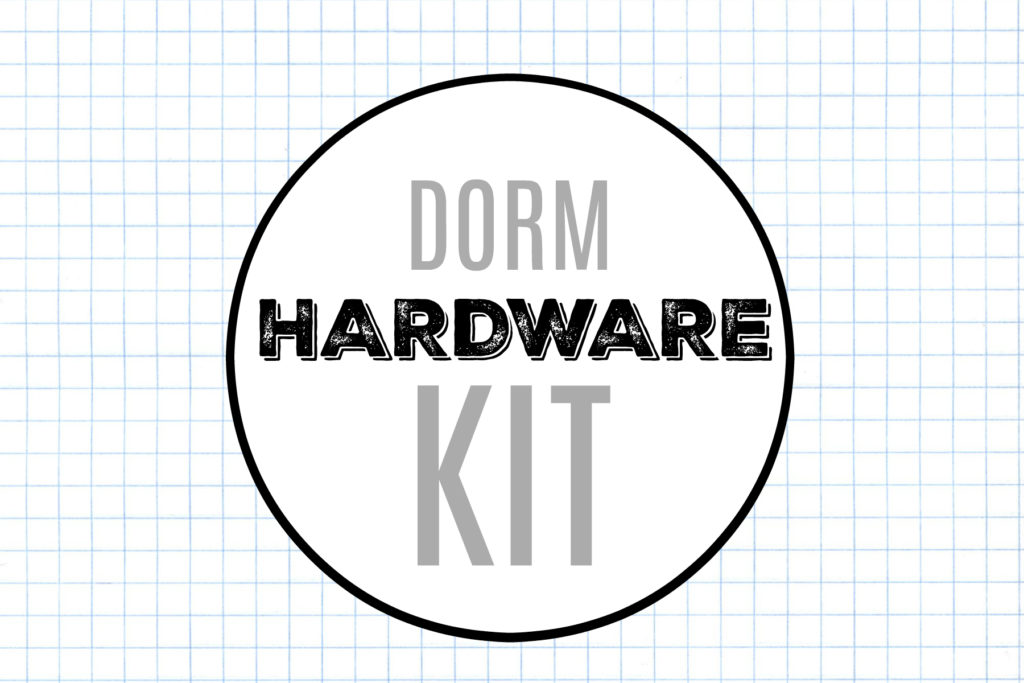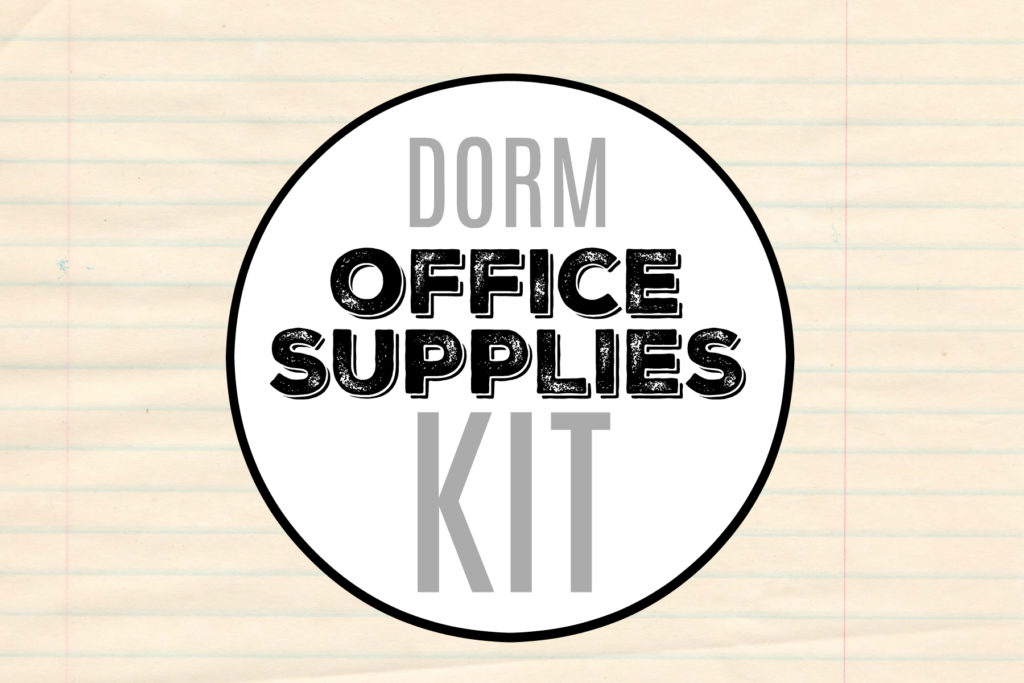 2. Upload files to a photo center like Snapfish.com or Costco.com and order prints.
OR
3. Download this PDF file (DIY Printable Dorm Kit Labels).
4. Print at home on card stock or photo paper and cut out. Set aside.
Instructions For Dorm Kits:
1. Download these PDF files and print off to take to the store with you to purchase your medical, hardware and office things. Remember, these are just suggestions. Feel free to add and omit anything.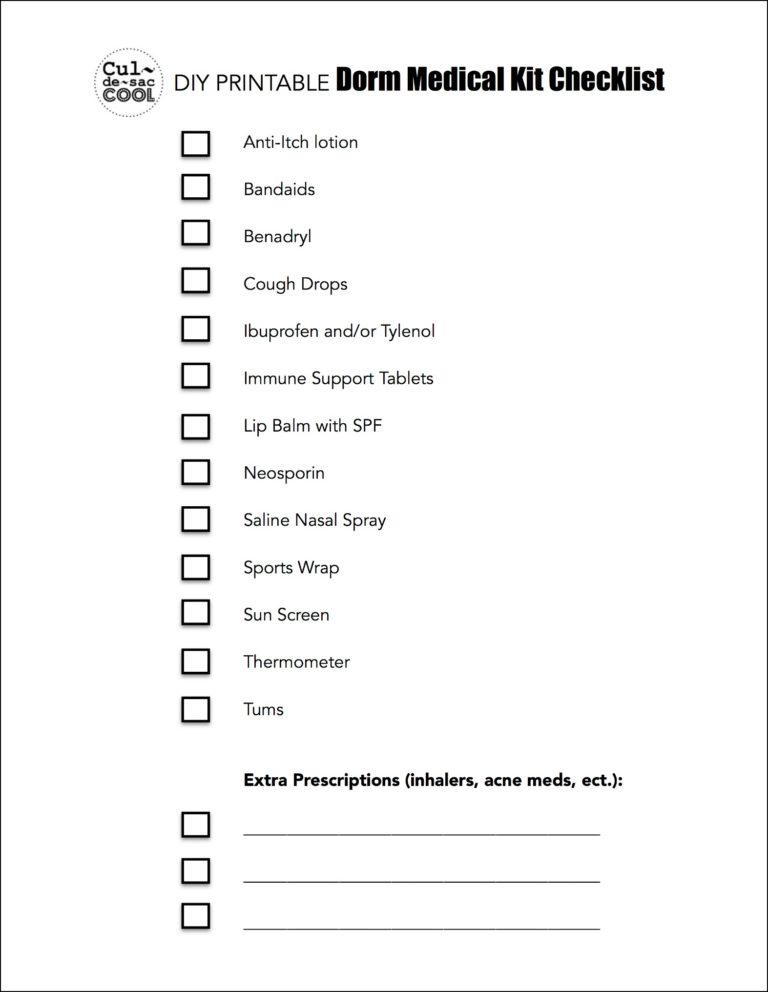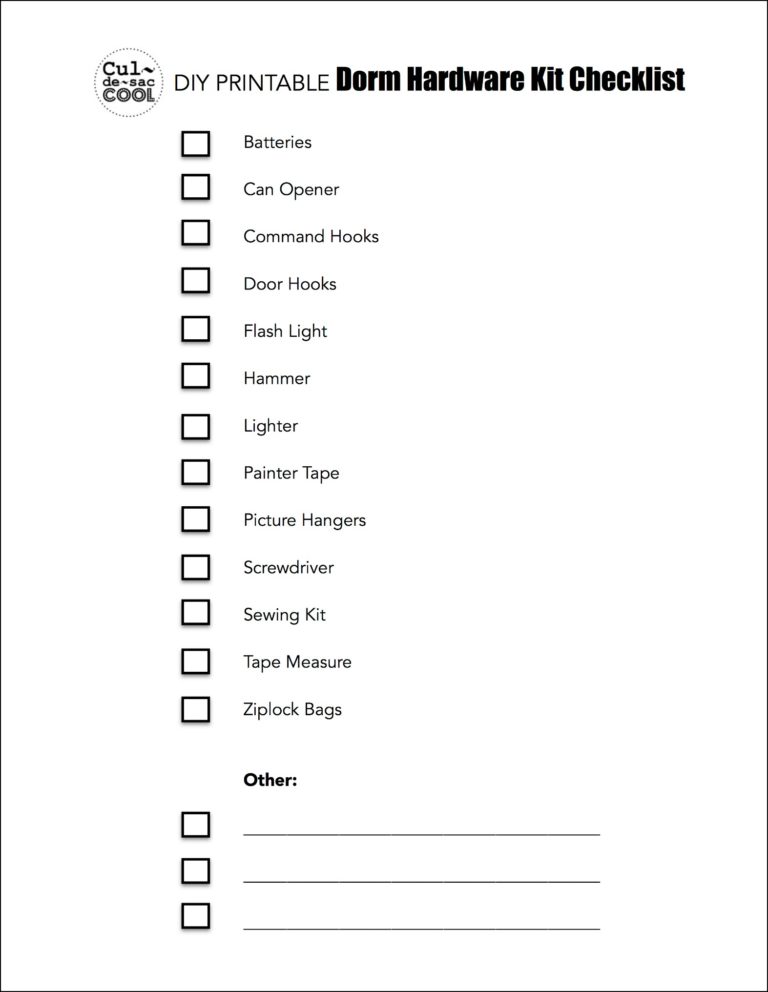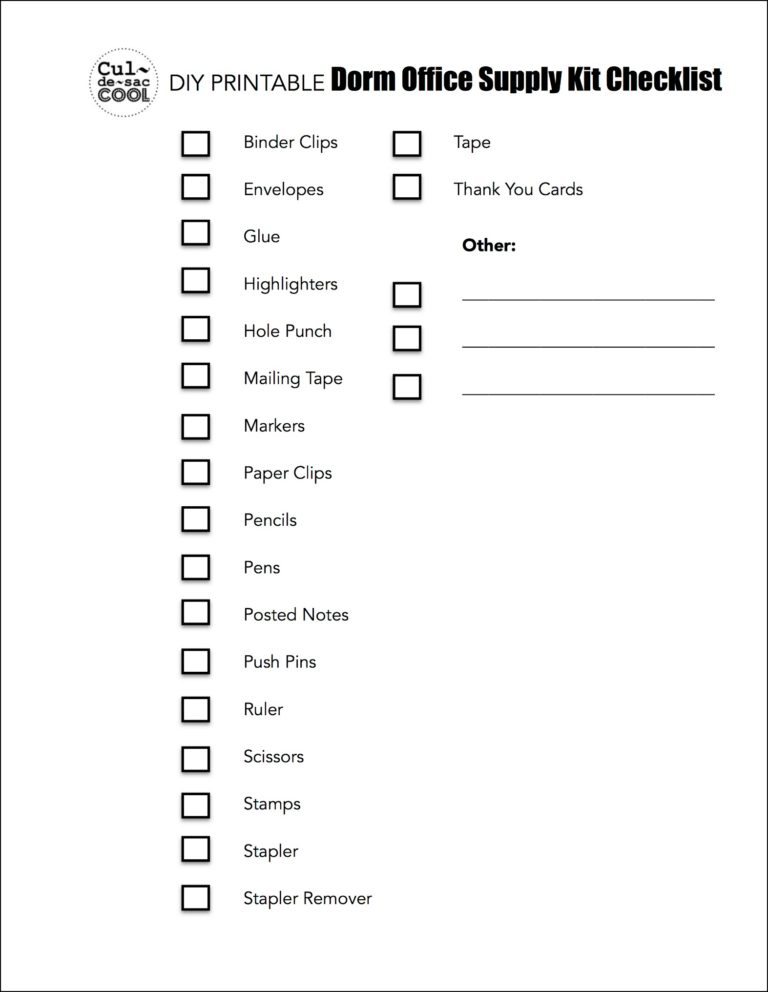 2. Add all your goodies to your plastic bins. You may want to take some of the packaging off to help fit everything, but, don't take packaging off if there are directions on how to use it (thermometer, medicine).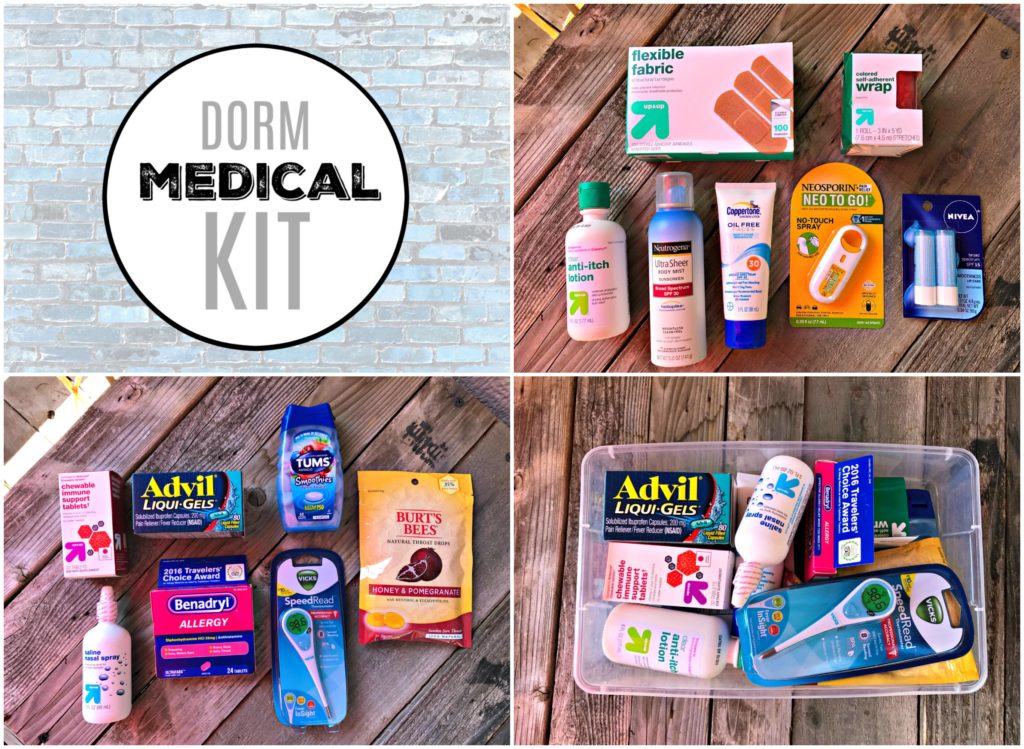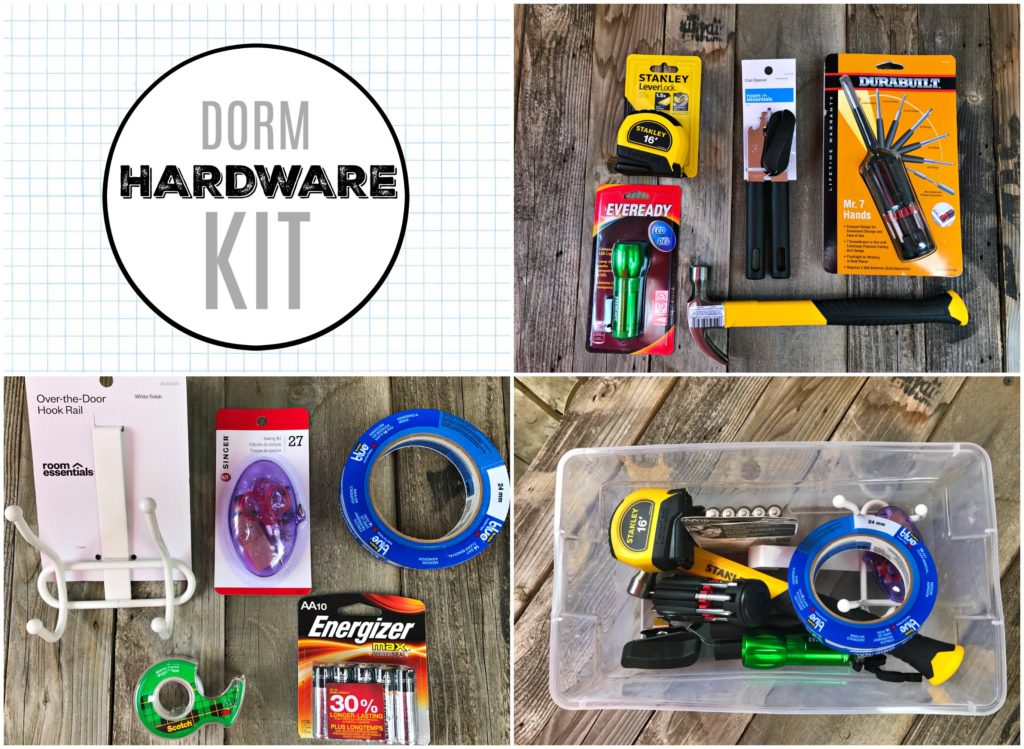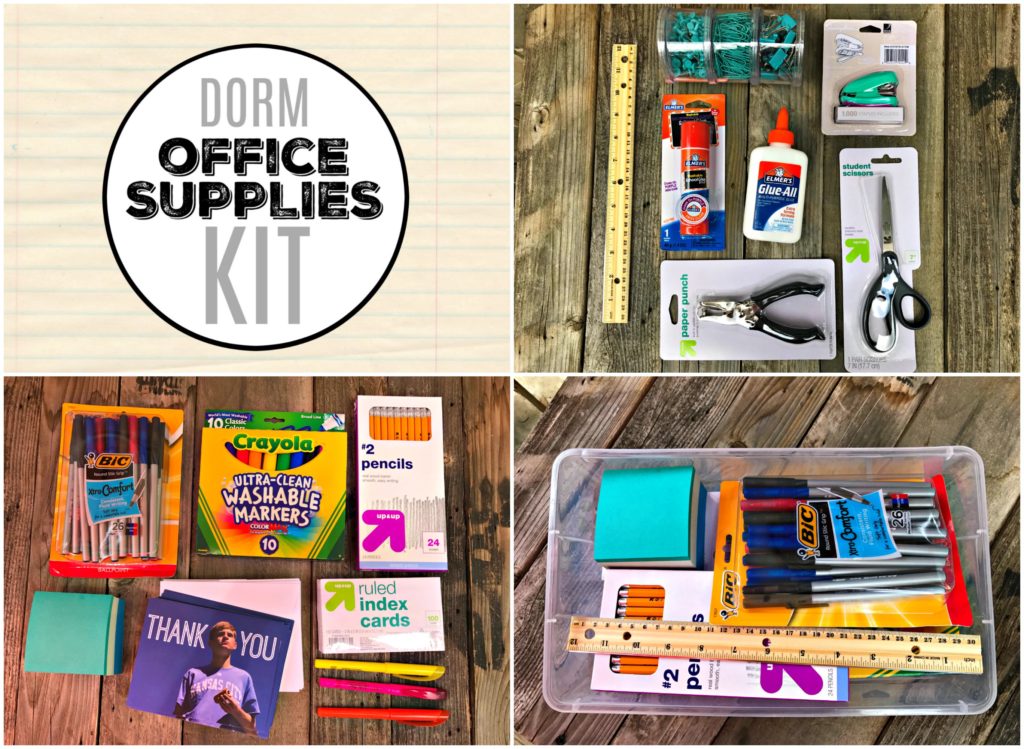 3. Next tape your labels on.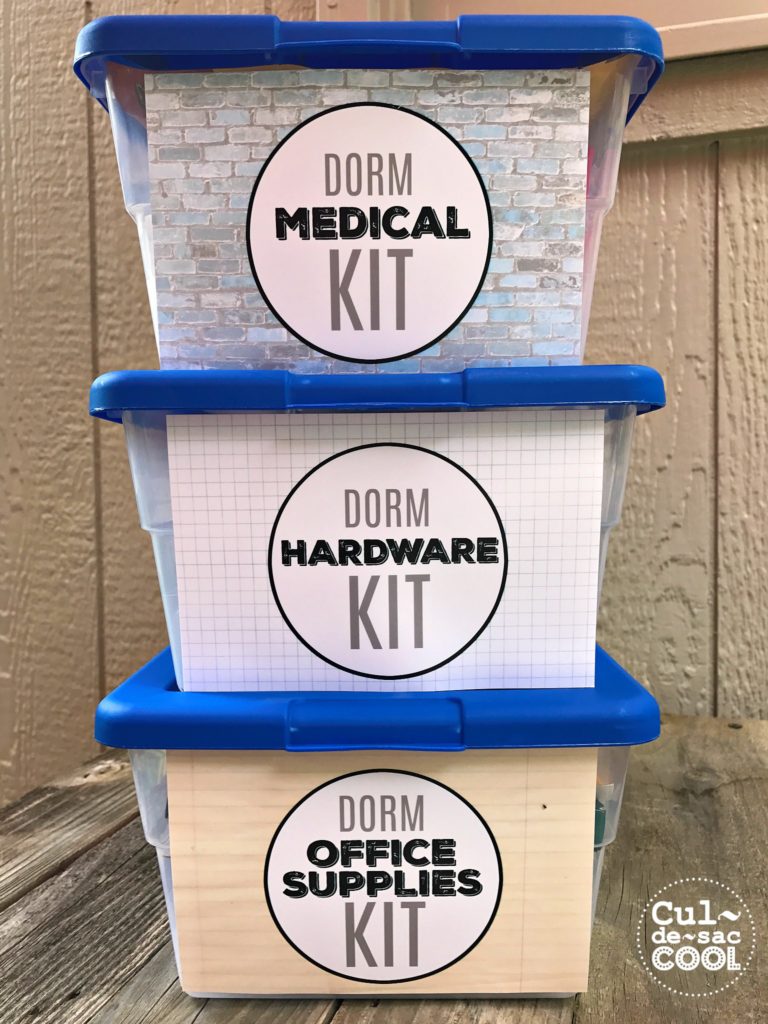 You are now one step closer to letting go of your child into the big, semi-adult world. With these kits they will be more prepared to take on their new, exciting life. They won't miss us at all (cue sobbing).
Next week, I'll be making a Parent Depression Kit for all of us (wink, wink)!! Hang in there homies, we got this. xoxo -B