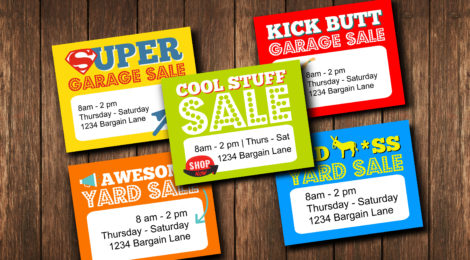 Tis Garage AND Yard Sale Season!! Time to go through your things and keep the stuff that sparks joy and sell the rest that doesn't!! With these fun and eye-catching signs, your sale should be the most popular in the hood!! Good luck!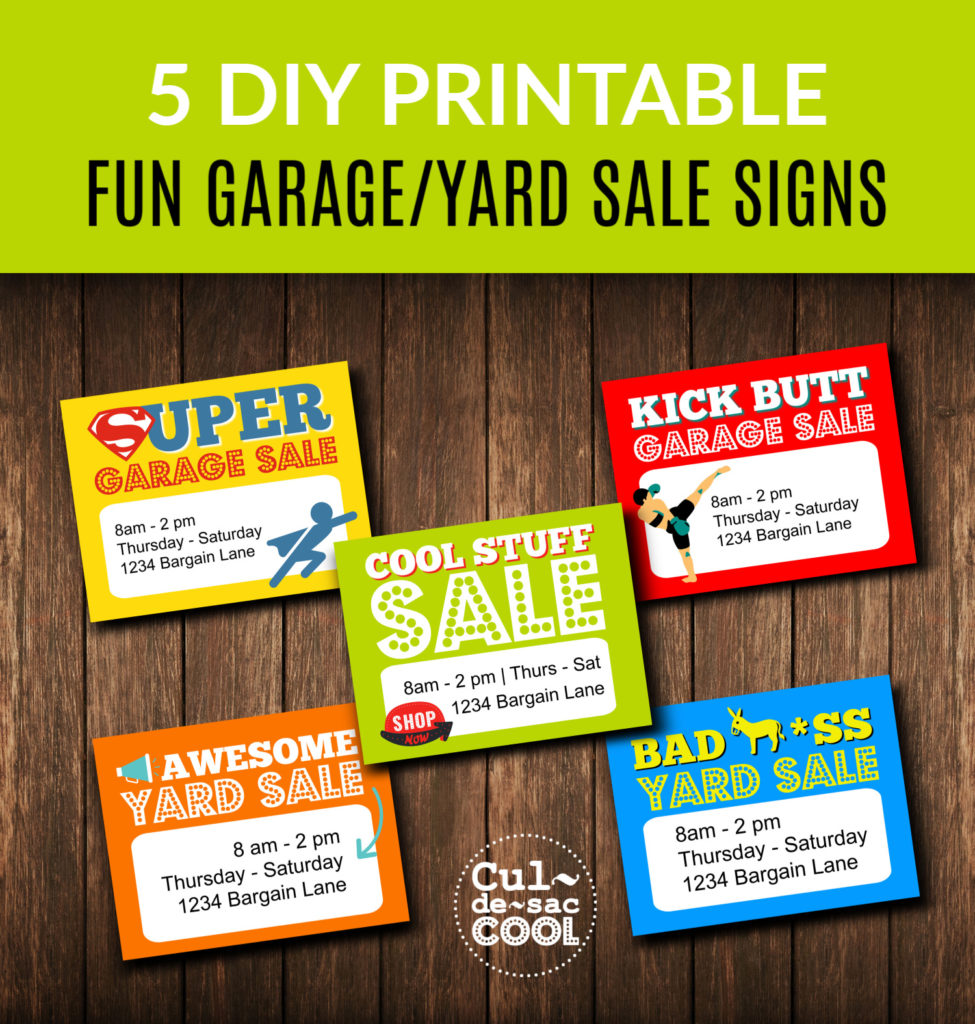 What you will need:
Computer
Printer
Cardstock
Permanent marker
A smile
Instructions:
1. Download these 8×10 JPEG files (click on image and save to your hard drive):
2. Upload files to a photo center (Shutterfly.com, Snapfish.com, Costco.com) to order prints.
OR
3. Print on card stock at home.
4. Fill in your address, date and hours of your garage sale using a permanent marker.
5. Place signs around your neighborhood to get people to your house for a Cool Stuff Sale, Awesome Yard Sale, Kick Butt Garage Sale, Bad *ss Yard Sale or a Super Garage Sale.
5. Happy Selling!