Remember that subject that isn't talked about much (que serious music) ….HYSTERECTOMIES. Hysterectomies. Hysterectomies. Hysterectomies. Hysterectomies. There, I said it a lot so you should be feeling more comfortable with the term. After having one myself several years ago and writing about it, The Death of My Uterus, I discovered that so many of my friends have also had this surgery and I never knew it! It is more common than I realized. It is a hard surgery physically and emotionally. That is why when a friend of mine had her surgery, I wanted to make her smile through the pain and celebrate this next stage in her life. Enjoy!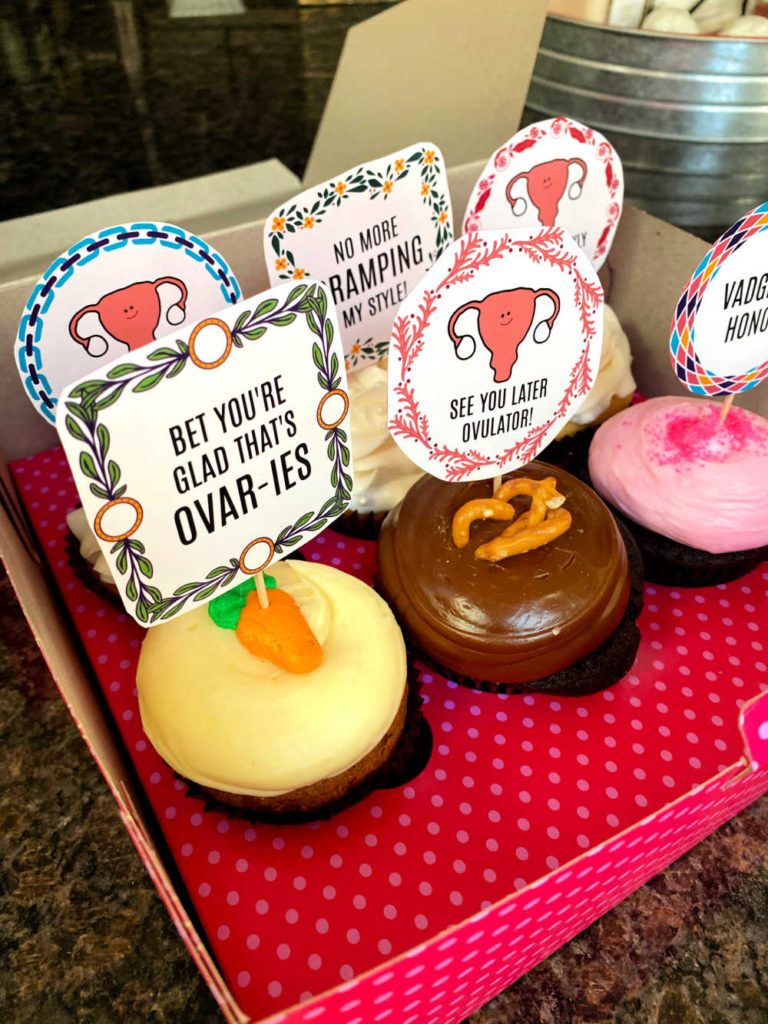 What you will need:
Ribon
Tape
Pipe cleaner
Tooth pics
Cup cakes
Instructions:
1. Download this 8.5 x 11 JPG file (click on image and save to your computer).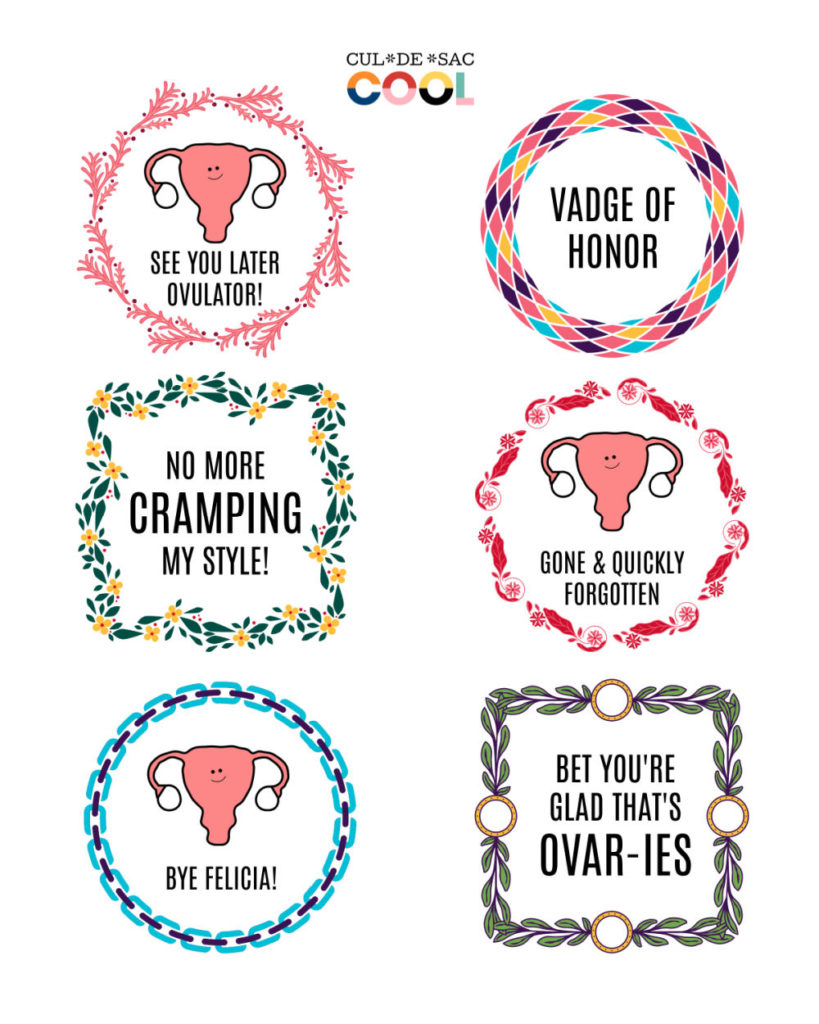 2. Upload files to a photo center like Snapfish.com or Costco.com and order prints.
OR
3. Download this PDF file (HysterectomyTags.pdf).
4. Print at home on card stock or photo paper and cut out. Use these funny tags anyway you would like. I made cup cake picks. Just cut out each tag. Flip over and tape tooth picks to the back. Plunk on top of yummy cup cakes and wait for the laughs and smiles!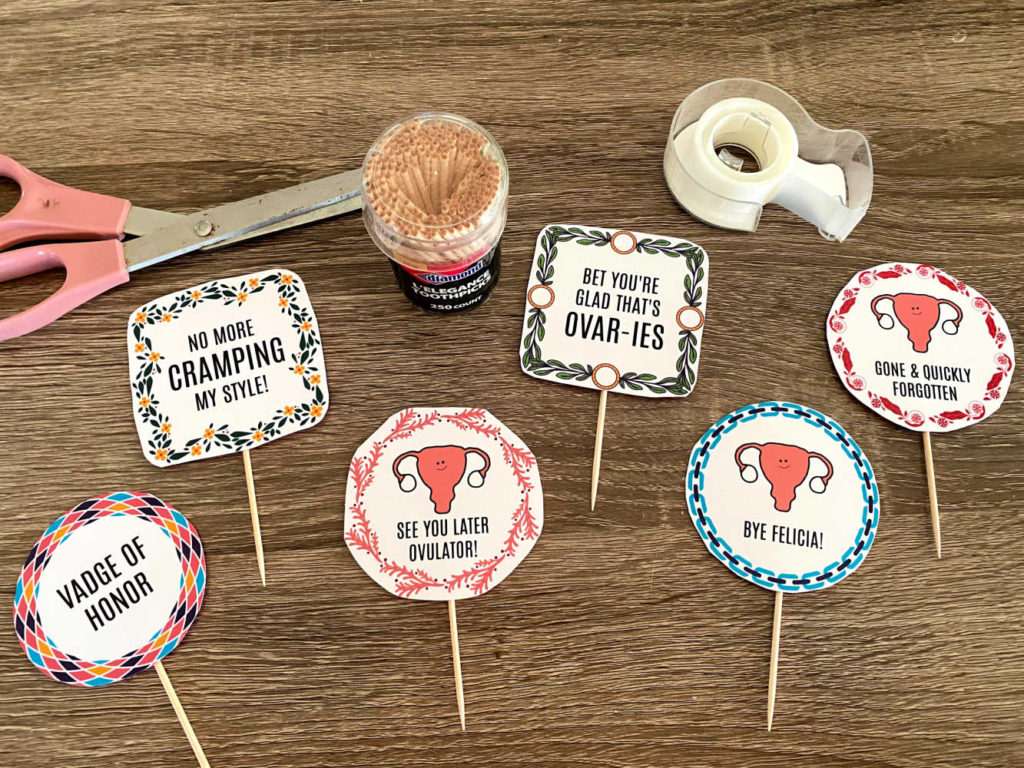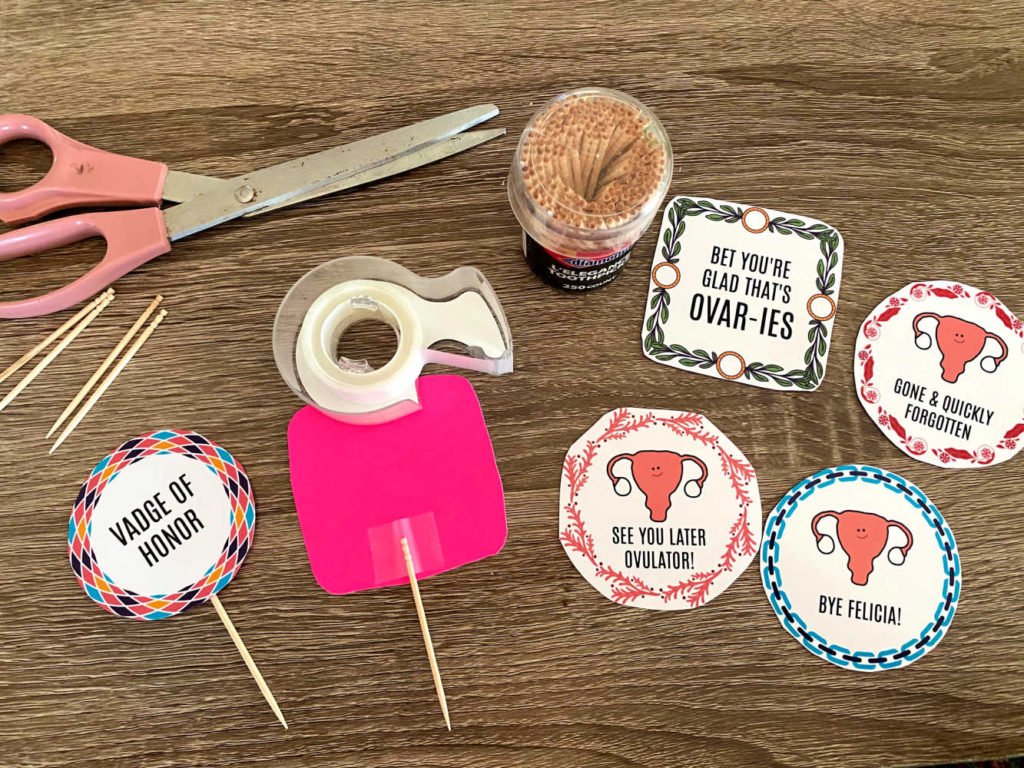 5. You can also make a bag tag or "badge (vadge) of honor" for your friend to wear. I just folded a fun ribbon, wrapped a pipe cleaner around it, twisting it in the back and taped the tag to it.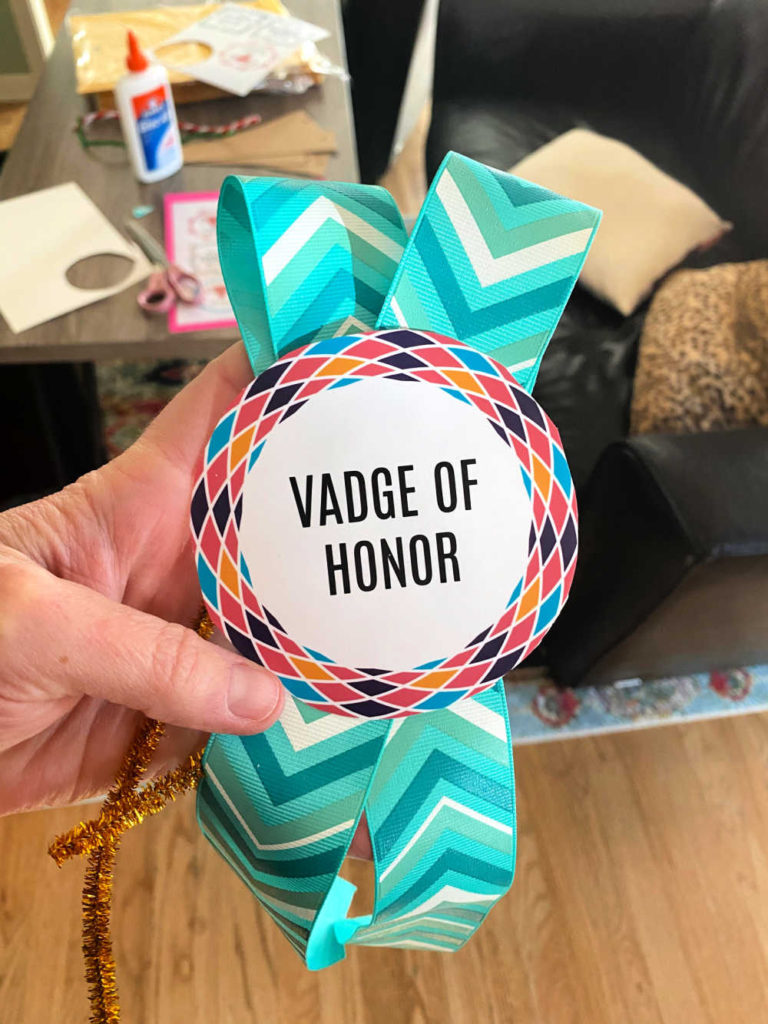 Cheers to all the women who have had hysterectomies. You are warriors!