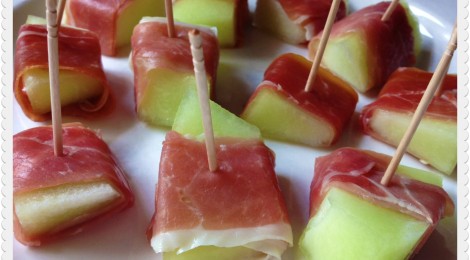 One of my favorite summertime appetizers…in season, sweet honeydew melon wrapped in salted prosciutto. Simple, easy and very tasty!
What you will need:
Honeydew Melon
Prosciutto (Italian dry-cured ham)
Tooth picks
Instructions:
Slice honeydew melon into bite-size chuncks.
Slice strips of prosciutto.
Wrap prosciutto stips around melon.
Insert tooth pick.
Enjoy!