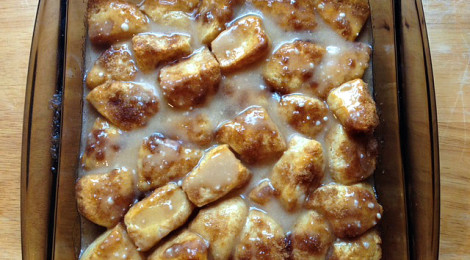 My boys love cinnamon rolls. They are always asking for them, but they don't always get them. I saw this recipe at Beverages and Cuisine and knew this was a cinnamon roll recipe that I could tackle! It was easy and super yummy. A perfect breakfast to serve kids at one of their sleepovers. Most of the ingredients I already had in my fridge and pantry. The best part is opening up your canned roll of refrigerator biscuits…BANG, BANG, BANG on the counter! What??? Those kids don't need to sleep past 10 am. Wake-up already!!!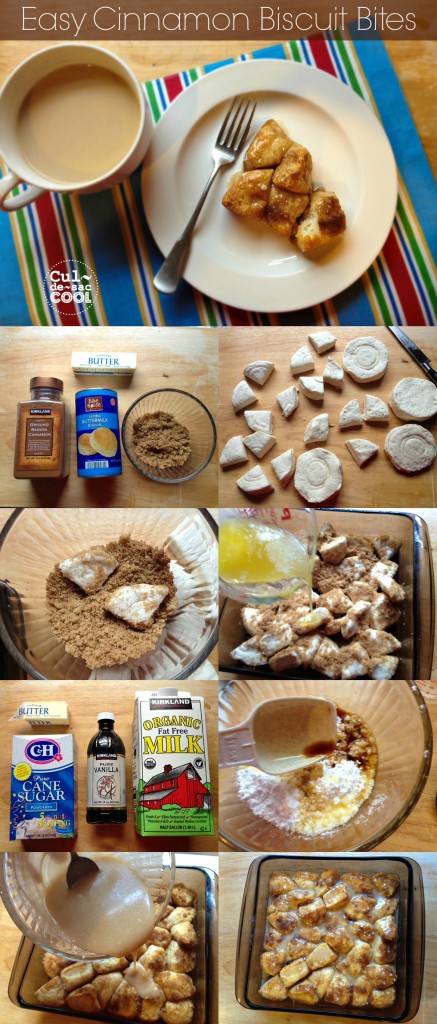 What you will need: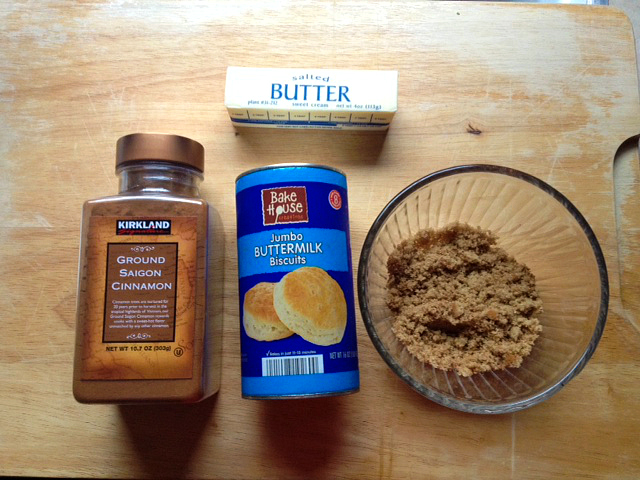 1 roll refrigerator biscuits
3 tablespoons butter, melted
1 teaspoon cinnamon
1/4 cup brown sugar
1 cup powdered sugar
2 tablespoons butter, melted and then cooled
1 tablespoon vanilla
1-2 tablespoons milk
Instructions:
1. Mix brown sugar and cinnamon in bowl.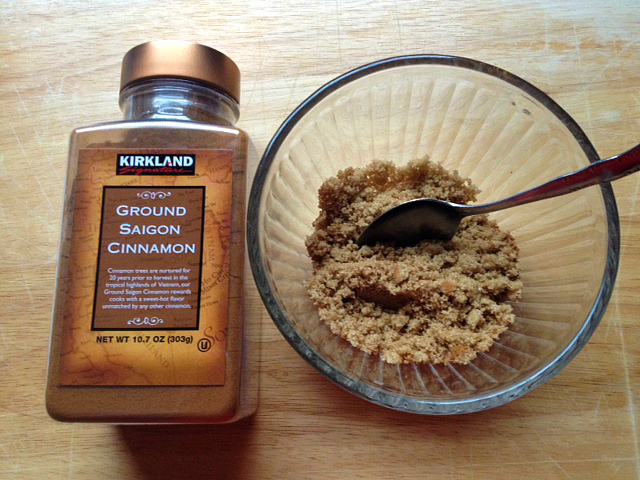 2. Cut each biscuit into 4 pieces. Drop into bowl with brown sugar and cinnamon, toss to coat well.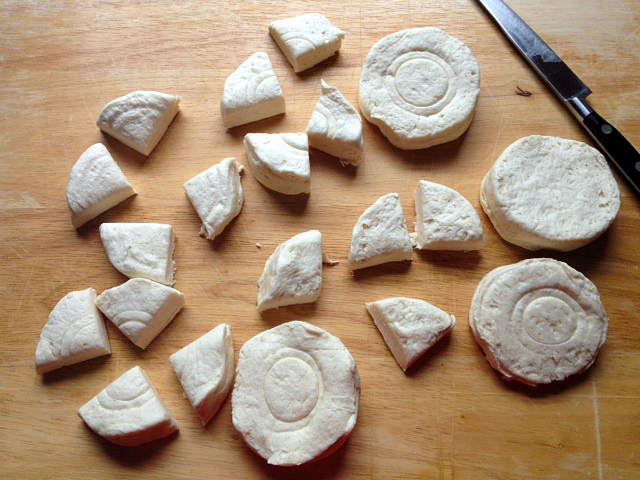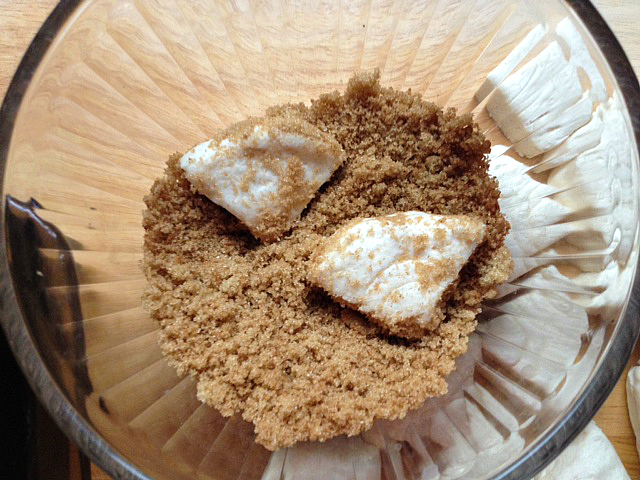 3. Spread evenly into greased 8×8 baking dish.
4. Pour melted butter evenly over biscuits.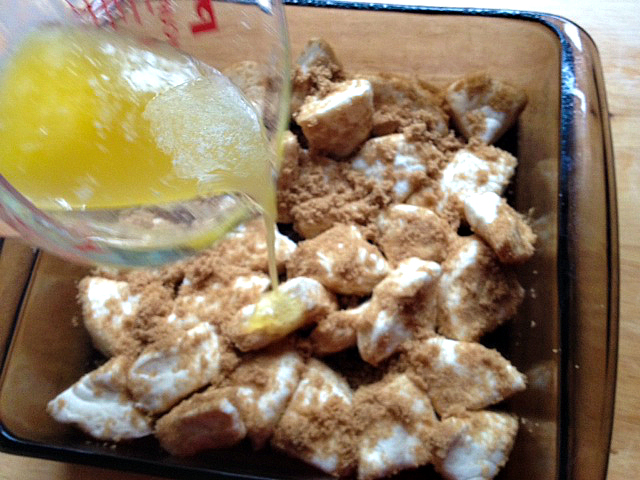 5. Bake at 350 degrees for 20-25 minutes or until baked through.
6. For the glaze, mix powdered sugar, 2 tablespoons melted and cooled butter, vanilla and milk until smooth.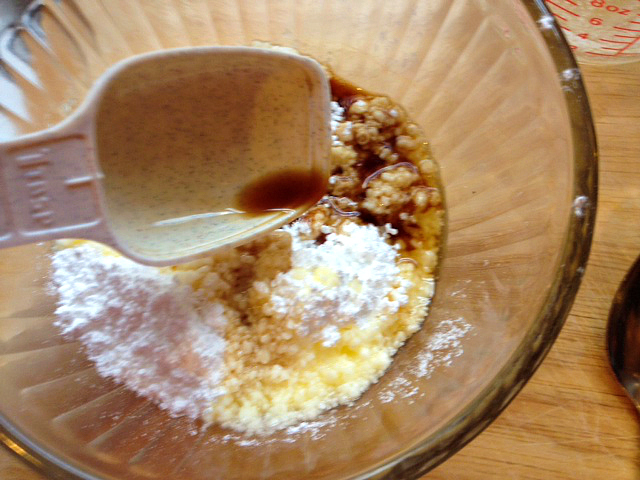 7. Drizzle over slightly cooled biscuits.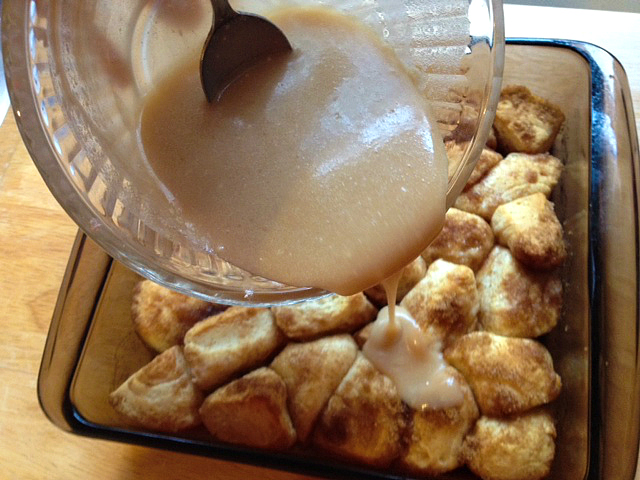 You're done. You are now the coolest mom on the block, but make sure you enjoy the gooey, sweet goodness before the kids eat them all!