It's never too early to start teaching your preschoolers about cleaning up and doing chores. What better time to start than this summer! With these 8 books, you are bound to find one, or two, that will inspire your little one to start pitching in around the house. From monsters, to dinosaurs to girls with too much energy, these books will plant the seed that cleaning and doing chores is a fun, if not a necessary part of life. Enjoy!
Ready to go to sleep, a multi-legged, long-tailed monster heads upstairs and into a bedroom only to hurt itself on toy blocks left on the floor. Grossed out by stinky socks and shoes, a juice-stained sheet, and general untidiness, the creature decides to clean while the room's young occupant snoozes in the bed. In the morning, the child awakens and happily discovers his visitor. 3-6 years.
This is a great book to teach kids to clean up after themselves and what happens when they don't. In this book, mama gets so fed up with the mess in the cubs' room, that she comes back with a huge box and starts tossing all their things into it. 3-6 years.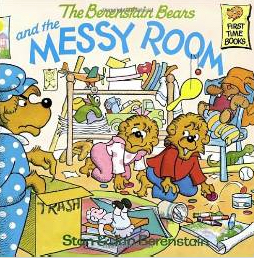 Come along for some BIG fun as your favorite dinosaurs learn to pick up and put away their toys. How do dinosaurs clean their rooms? With trash cans and dusters and brooms! 3-6 years.
Who's that tumbling over there? Crazy hair flying and boots in the air? Tumbleweed Tina! Tumbleweed Tina! Tumbleweed Tina is EVERYWHERE! Tumbleweed Tina has a lot of energy. Her mom wants her to clean her messy room, but Tina would rather play. If she doesn't start cleaning soon, then she won't get a treat. Join Tumbleweed Tina on her adventure of cleaning her room. Will she finally get that cookie? 3-6 years.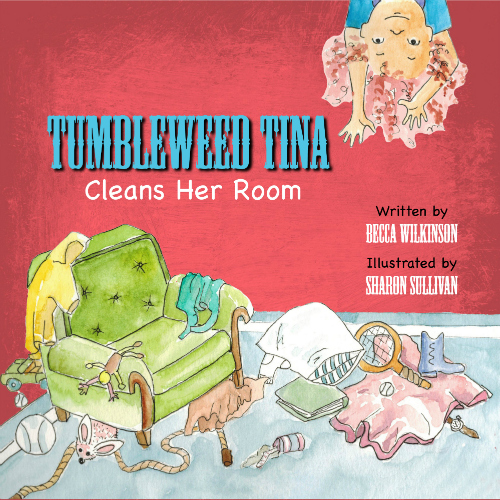 In this hilarious picture-book tale, the very popular Little Critter is forced to clean up his room in order to find his lost baseball mitt. His way of dealing with the mess is fast and funny — and ultimately successful! 3-6 years.
All Lucy wants to do is play with her brand-new, bright red wagon. But her mother has other plans for her-and the wagon. Lucy must go to the market and buy vegetables for dinner. Lucy doesn't want to do chores! But she sets off for the market nonetheless, hauling her red wagon with her. Before long, her ordinary trip becomes a high-seas adventure, a ride through outer space, and a day at the circus. As long as she has her red wagon, not even chores can get in the way of Lucy's fun. 3-6 years.
Why is this room such a mess all the time? What's with that smell, and what's with the grime? What Mess? is a hilarious conversation between a boy and his parents about a room that's such a disaster zone, he'd have to clean it just to call it a mess. 3-6 years.
Little Rabbit hears the drums and watches performers parade by. He really wants to go to the circus! His mother says he may go, but only after he cleans his playroom. Little Rabbit tries, but it's no use. There's only one thing to do: Join the circus and sell one hundred tickets to see the Meanest Mother on Earth! She's terrifying! She's not fair! Mother Rabbit is tough, but only because she loves her Little Rabbit. He starts to understand this at the last sleepy moment, as he snuggles up under a homemade circus tent in his now clean playroom. 3-6 years.