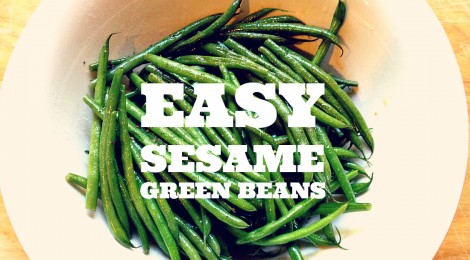 I love these green beans! They are super easy and go with just about anything. A perfect side dish not only for week day meals, but for the Holidays or potlucks too. Enjoy!
What you will need:
Green beans, washed and trimmed
Sesame oil
Salt and pepper
foil
Yes, that is all you need!
Instructions:
1. Wash and trim your green beans.
2. Cut a sheet of foil and place greens beans in the middle of it. Foil needs to be big enough to fold into a pouch. I made two.
3. Sprinkle sesame oil over green beans. Enough to lightly coat the beans. Add salt and pepper.
4. Fold up foil to make a pouch.
5. You can cook on the grill or bake on a cookie sheet in a 425 degree oven for 15-20 minutes.
6. Once done, be careful opening up the foil pouch because of the hot steam. Transfer to a bowl and serve. See I told you they were easy!