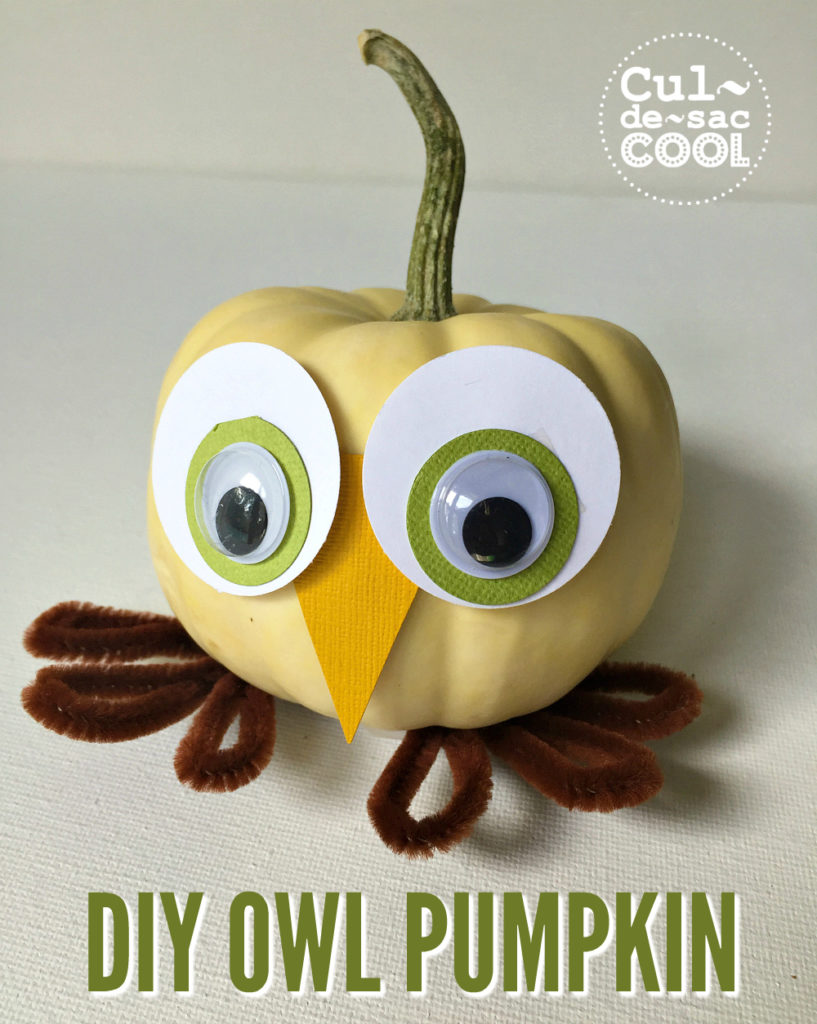 I recently had to get my craft on for my youngest's Halloween school party. I was in charge of the craft. I wanted to do something with pumpkins and came across these cute owl pumpkins from Real Simple. This no-carve pumpkin owl was too cute to pass up. I loved that it seemed fairly easy to make and that it was not too "Halloweenish." You could even use it all through November as a Thanksgiving decoration or part of your centerpiece!
I substituted the felt for card stock and pre-cut the circles and beaks to make my life easier directing 25 kids on this craft. The hardest part were the pipe-cleaner feet. I think they turned out adorable and the kids had a blast!
What you will need:
Small pumpkin (I used a real pumpkin, but you could use craft pumpkins)
Gold/yellow card stock
Green card stock
White card stock
Scissors
Regular tape
Instructions:
1. Punch out two larger circles of the white card stock with scissors by free-hand or using your 1.5″ circle punch and punch out two smaller circles of the green card stock by hand or using your 1″ circle punch.
2. To assemble your eyes, tape your smaller green circle on top of each white circle using the double sided tape. Then tape one wiggle eye on top of each green circle. Your eyes are made!
3. Cut out a triangle shape out of your gold/yellow card stock and using your magic double-sided tape, tape to your pumpkin.
4. Tape your owl eyes on either side of the beak with you double-sided tape.
5. For the owl feet, fold one pipe-cleaner in thirds. Twist the ends together and using regular tape, tape to the bottom front of each pumpkin.
Happy Thanksgiving, friends!!