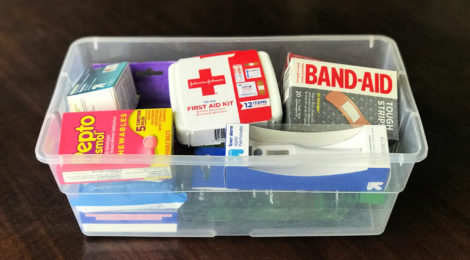 So, a couple years ago, I made a DIY Dorm Medical Kit for my oldest when he was going off to college. I got a lot of flack for sending a thermometer with him. I would like to report, that thermometer was used many times! Now that my middle son is heading to college, I wanted to update the Dorm Medical Kit to something even more embarrassing, but still useful — The Boo Boo Box.
I've included a checklist of all the items I'm sending. I've added bug spray and Aleo vera gel from previous frantic phones I received during the last 2 years. It seems fevers, bug bites and sun burns where the main issues. With this Boo Boo Box your kids can start taking care of themselves…well, after they call to ask what to do. Good luck to all the college-bound kids out there and hang in there parents, you are doing a great job!!
What you will need:
Boo Boo Box supplies (see list below)
Boo Boo Box labels (see below)
Printer (optional)
Shipping Tape
Instructions For the Labels:
1. Download this PDF file (click on image and save to your computer).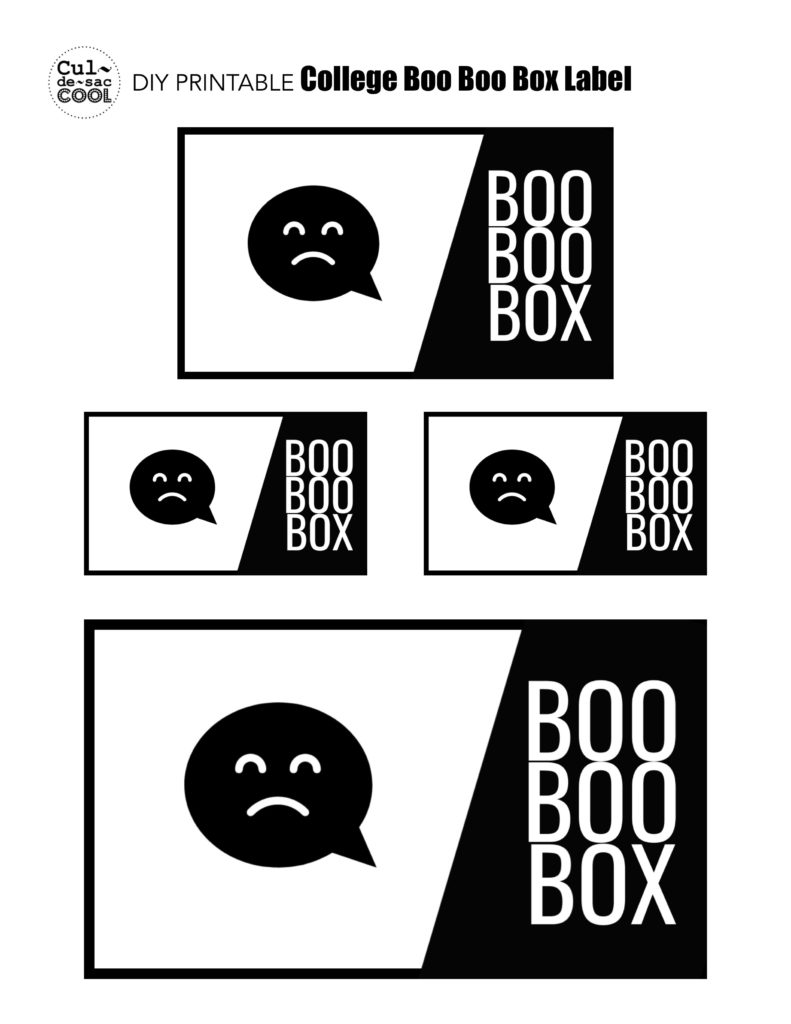 2. Print at home on card stock or photo paper and cut out. Set aside.
Instructions For Boo Boo Box:
1. Download this PDF file and print off to take to the store with you to purchase your medical items. Remember, these are just suggestions. Feel free to add and omit anything.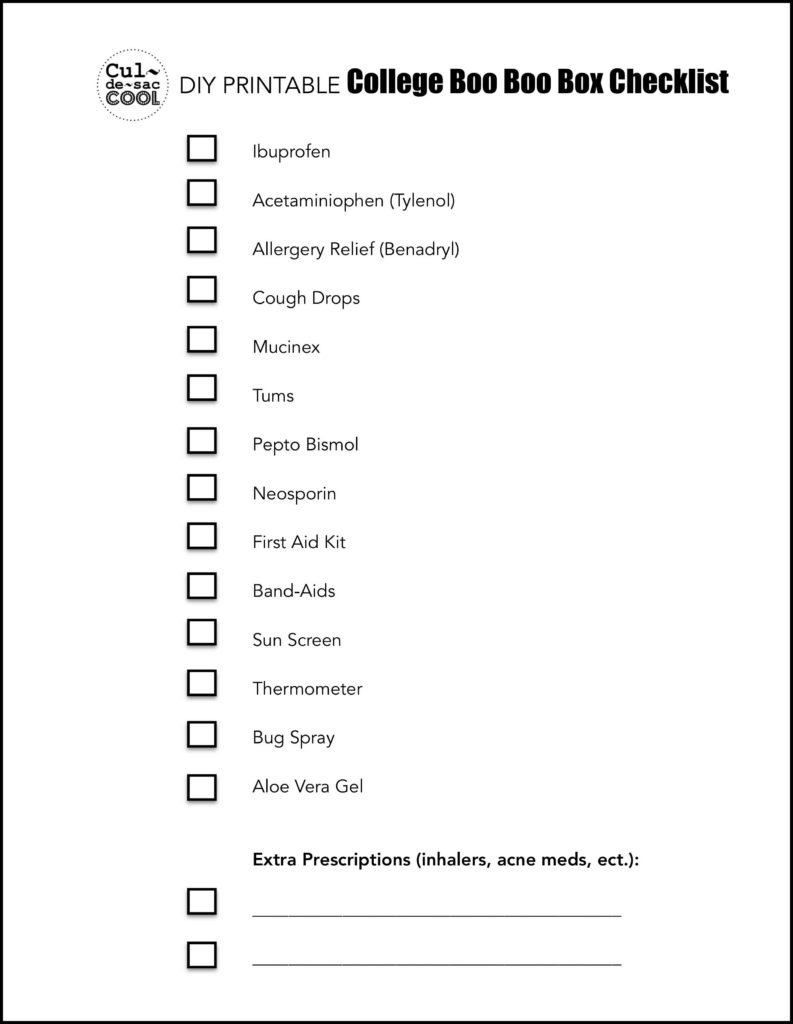 2. Add all your goodies to your plastic bin. You may want to take some of the packaging off to help fit everything, but, don't take packaging off if there are directions on how to use it (thermometer, medicine).
There you go, your College Boo Boo Box is complete. Now you can kick that kid out and start making a craft room out of his bedroom!!!!! No, seriously, go cry and look at his baby book and know that he has a thermometer so everything will be okay. Hugs to you all!! -B
NOTE: I showed my son the Boo Boo Box. He said, "NOOOOOO!!!! Take that label off please, Mom!" That was exactly the reaction I wanted so now we can take the label off and he can save face at his fraternity…but in my heart I know he still has his Boo Boo Box and that makes me feel better.