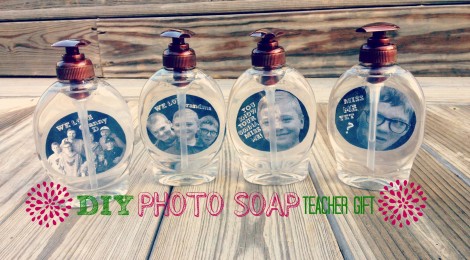 Can it be the end of the school year already? I like to give my kids' teachers gifts at the end of the year to thank them for not only teaching my children, but for "putting up" with my children. I've seen these photo soap projects all over Pinterest and thought I would make my own. Instead of putting a laminated photo inside the soap bottle I decoupaged a photo onto the back. What is cool is that the soap bottle magnifies and distorts the photo–sort of like a snow globe. I found some fun, quirky photos of my kids and added text saying on one "Miss Me Yet?" and on the other "You Know You're Gonna Miss Me." I was having so much fun making these that I even made one for each of our grandmas for Mother's Day (Shhhh. Don't tell). Make sure you get clear soap bottles with labels that come off. I'm sure every time your child's teacher washes their hands with this soap they will smile and think fondly (hopefully) of your child. Enjoy!
What you will need:
Bottled hand soap (I used: Softsoap Coconut & Warm Ginger. Make sure it is a clear bottle with a flat back and label that can be taken off.)
Goo Gone (8 Oz Goo Gone )
A photo or laser printout of your child that fits the back of the bottle (I measured what size would fit and pulled a picture into my desktop publishing program to size the photo and add text. I then printed the photos on my laser printer and cut them out.)
Mod Podge (Mod Podge Starter Pack–I ran out so I made my own–just water down some glue.)
Sponge brush or paint brush
Scissors to cut out your picture
For the bookmarks: Card stock, scissors, ribbon, laminating
For the finished gift: Finished soap bottle, bookmark, small tin pail (Silver Mini Tin Pail Favors), ribbon

Instructions:
1. Take off the front and back label of your soap bottle. Use Goo Gone to get the sticky residue off. Wash your bottle with warm soapy water and dry.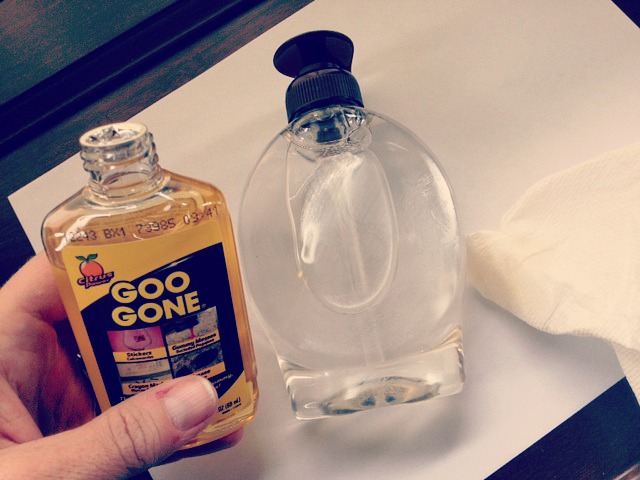 2. Water down some glue or use Mod Podge to decoupage your picture onto the back of the soap bottle.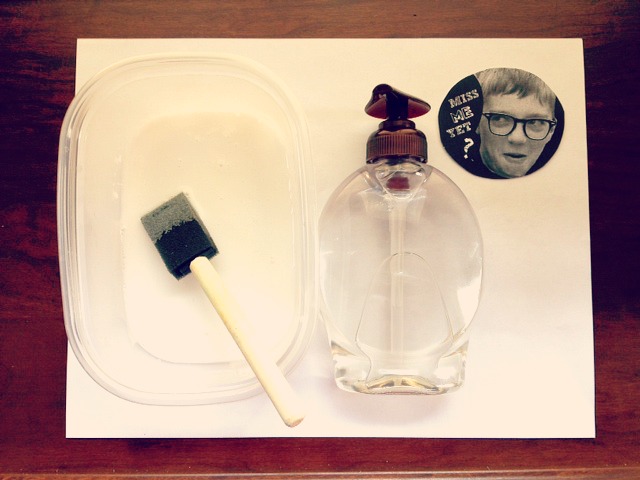 3. On the back of your bottle, paint on your glue mixture or Mod Podge where your photo will be.
4. Place your photo on the painted area facing down, back side up. Smooth out wrinkles or bubbles carefully.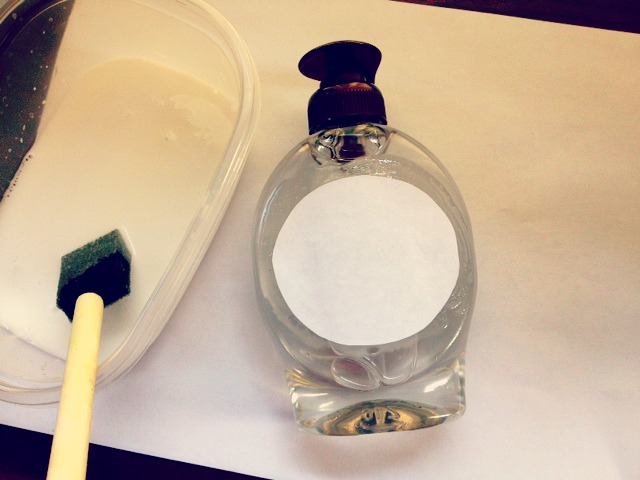 5. Decoupage over the back of the photo. Don't use too much glue mixture.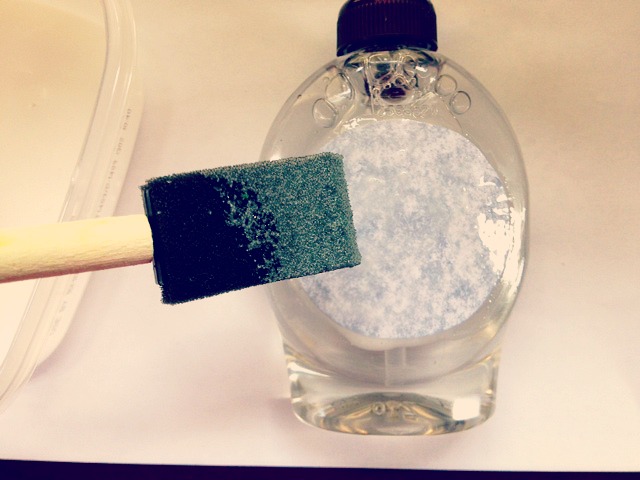 6. Do several coats. Let dry between coats.
7. While I was at it I also made some quick, easy book marks with a message thanking each teacher.
8. I laminated the bookmarks and then tied a ribbon on the ends. I found some cute tin buckets at Target in the $1 aisle to put everything in.
9. The gifts are done and I think adorable. I hope the teachers like them as much as I do!