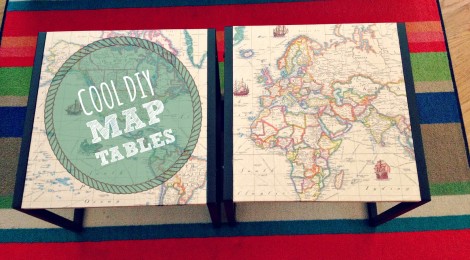 When my parents moved out of their house, my mom gave me an old world map. After I came across two new, neon yellow end tables from Target that were on clearance for $5 each, I finally figured out what I wanted to do with that old map…make 2 COOL DIY MAP TABLES. These tables can be used as side tables, but I'm using them together as a coffee table for our kitchen sitting area and as extra tables for our deck when we need them. One table has North America on it. The second table has Europe. My family loves these tables. Even while I was working on them my boys kept coming up to study the map. These tables are a modern-vintage mash-up and make a great conversational piece. Enjoy!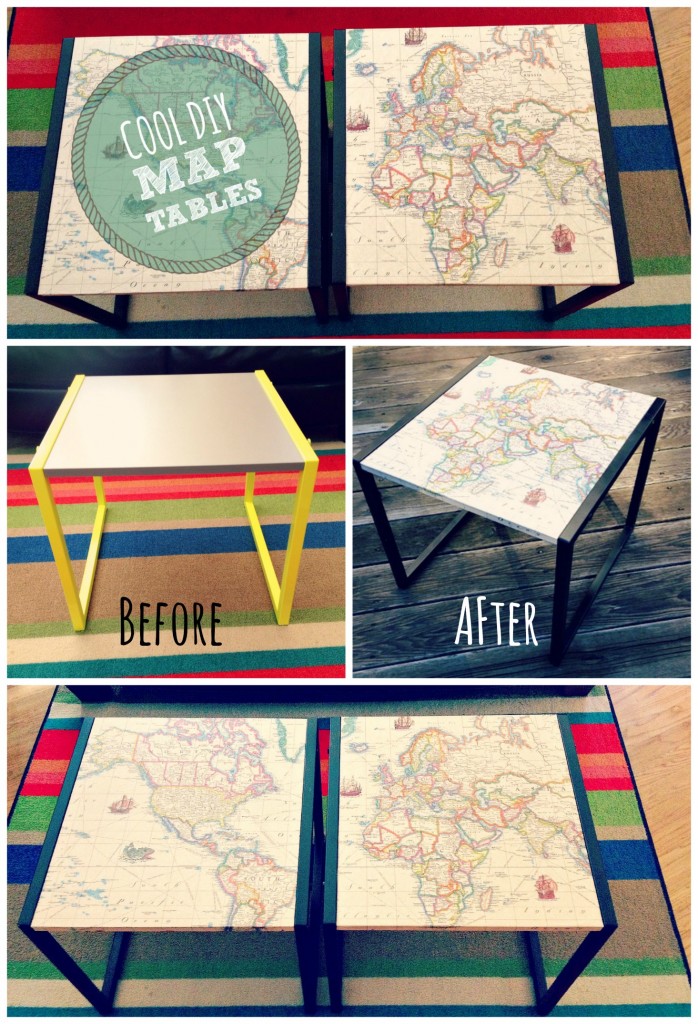 What you will need: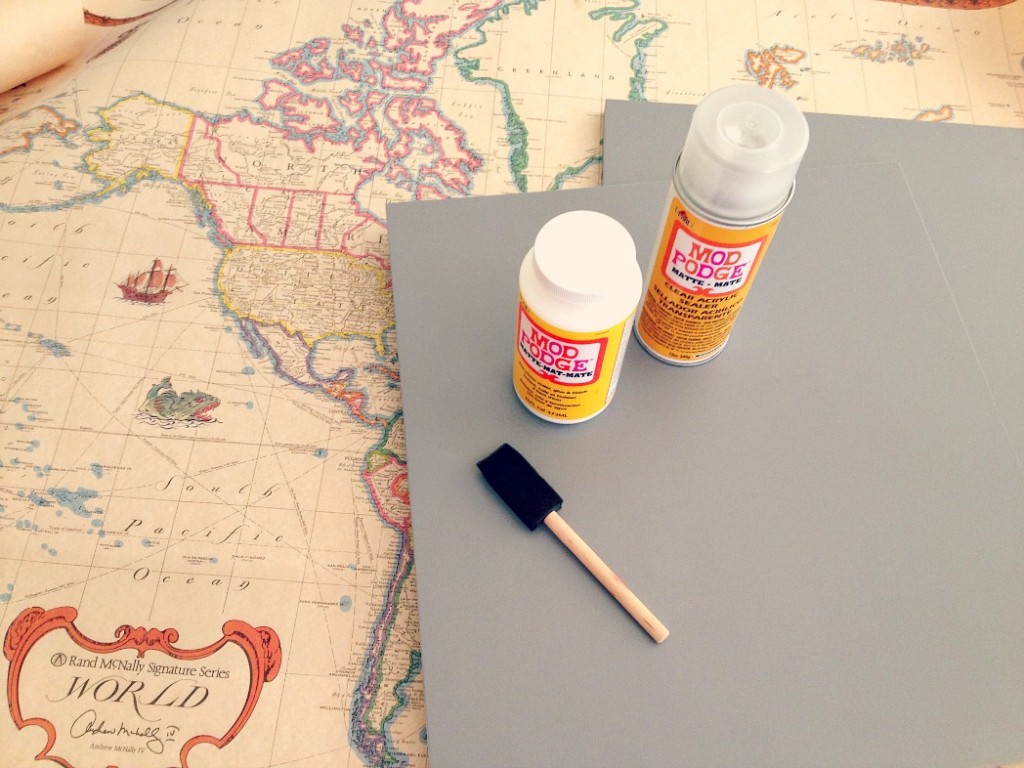 Instructions:
1. I bought my tables on clearance new and unassembled. Because of this, I was able to decoupage the table tops before putting the tables together. To do this, lay your map out on a flat surface. Trace the surface of the table top on the map with a pencil. Be sure to trace large enough to wrap the sides of the table where you want. I only wrapped two sides because the other two sides were going to be covered with the table legs when I put the tables together. After you trace, then cut out your map. If your table is old and can't be taken apart, lay your map on top of your table, trace then trim the map to fit.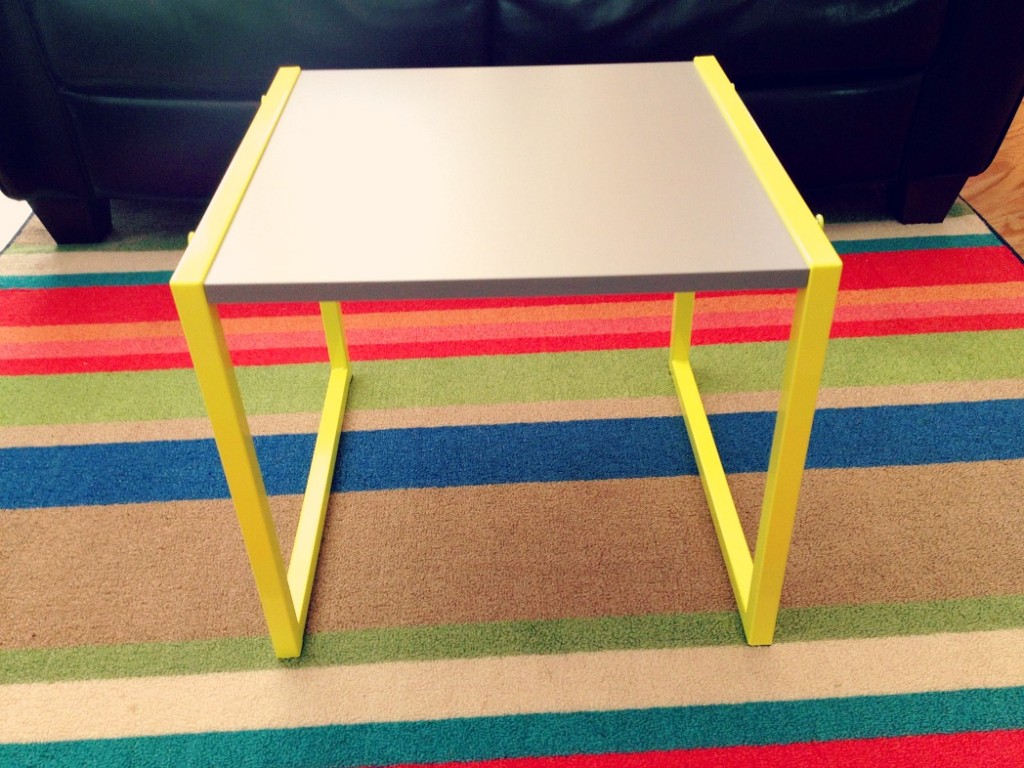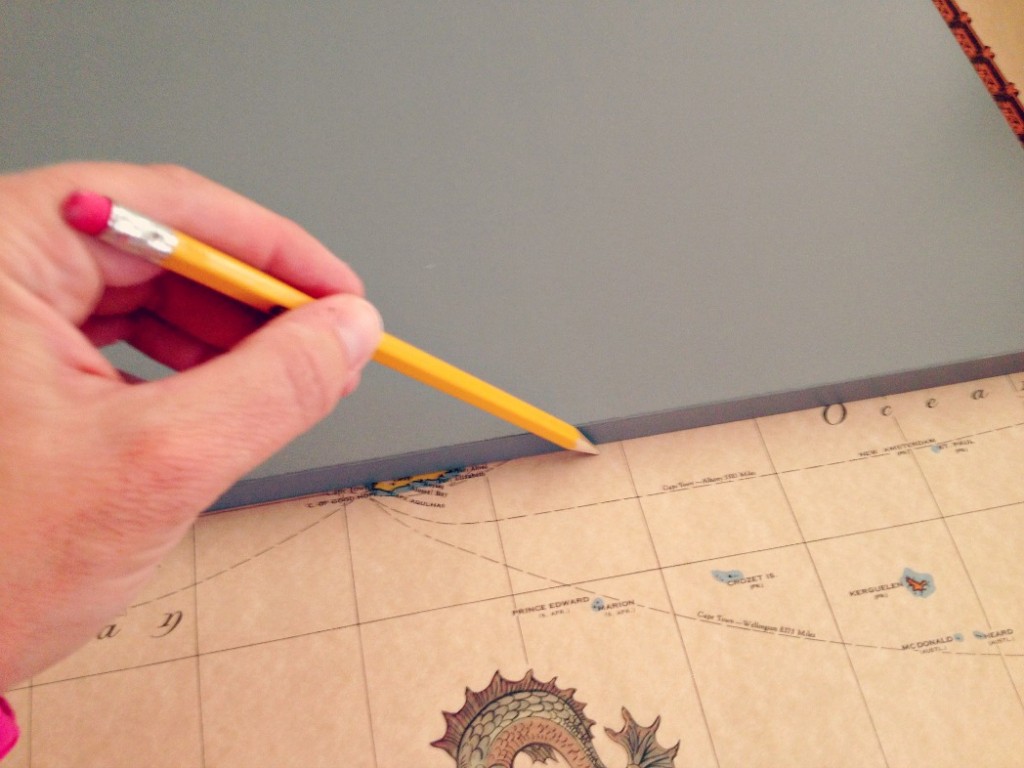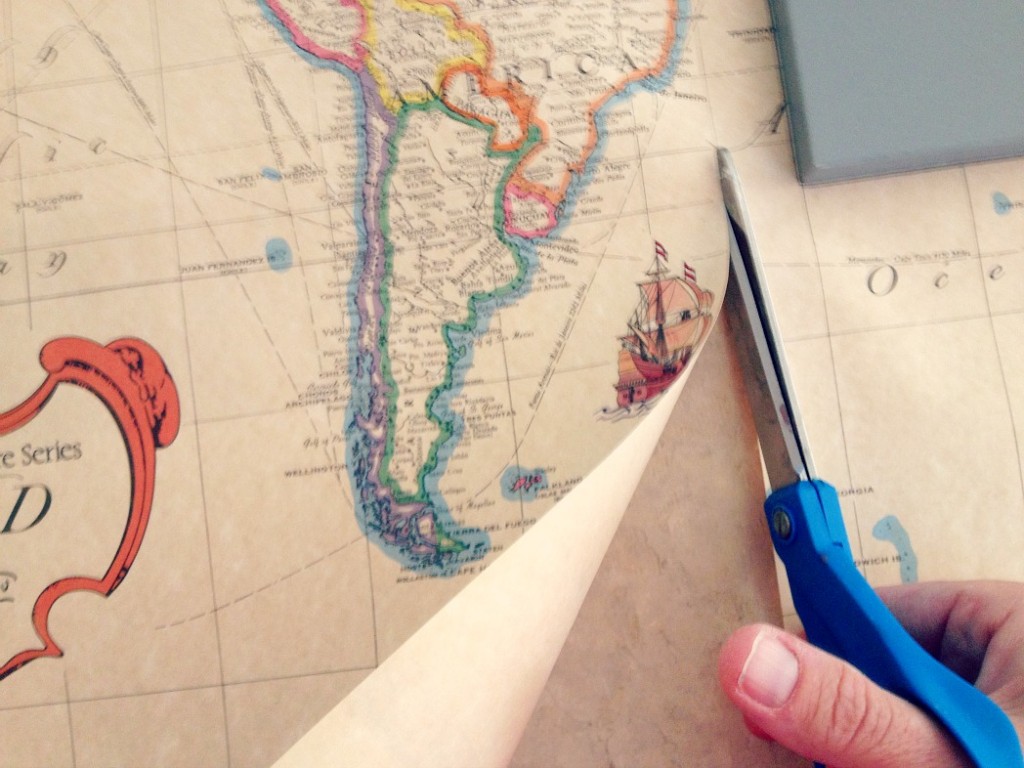 2. Next, paint your decoupage glue on your table top. Gently lay your map on top, arranging it to fit. Smooth out all the air bubbles and begin painting your decoupage glue all over the top of the map. Let dry and add several more coats. I did three coats in all, drying between each coat.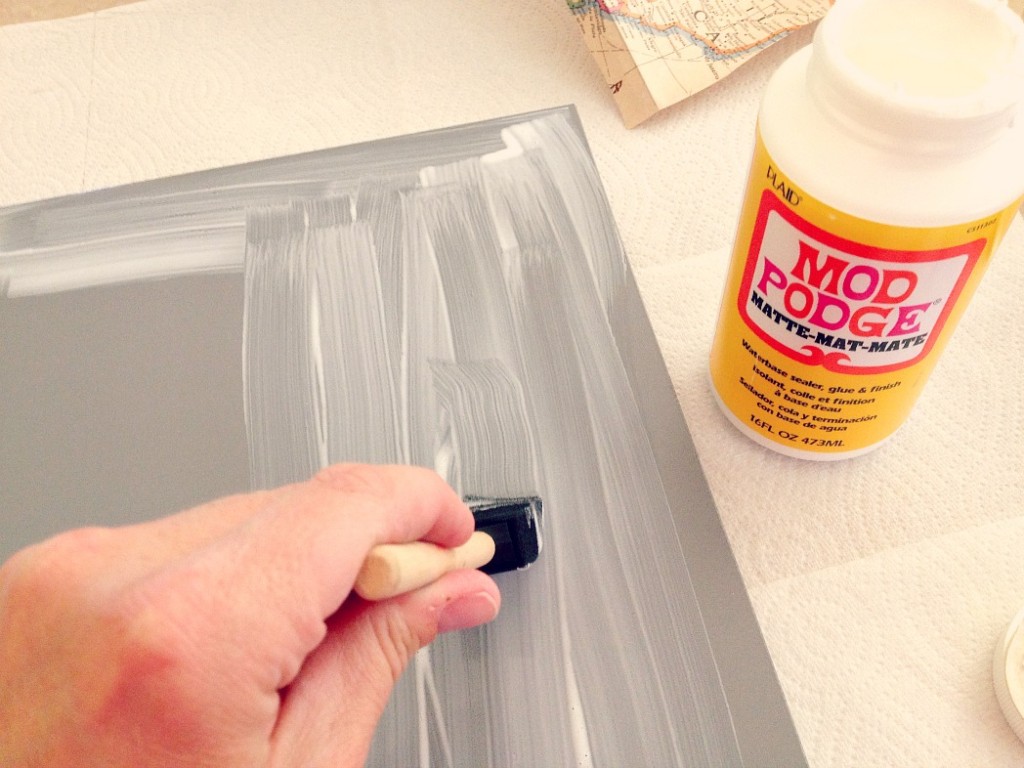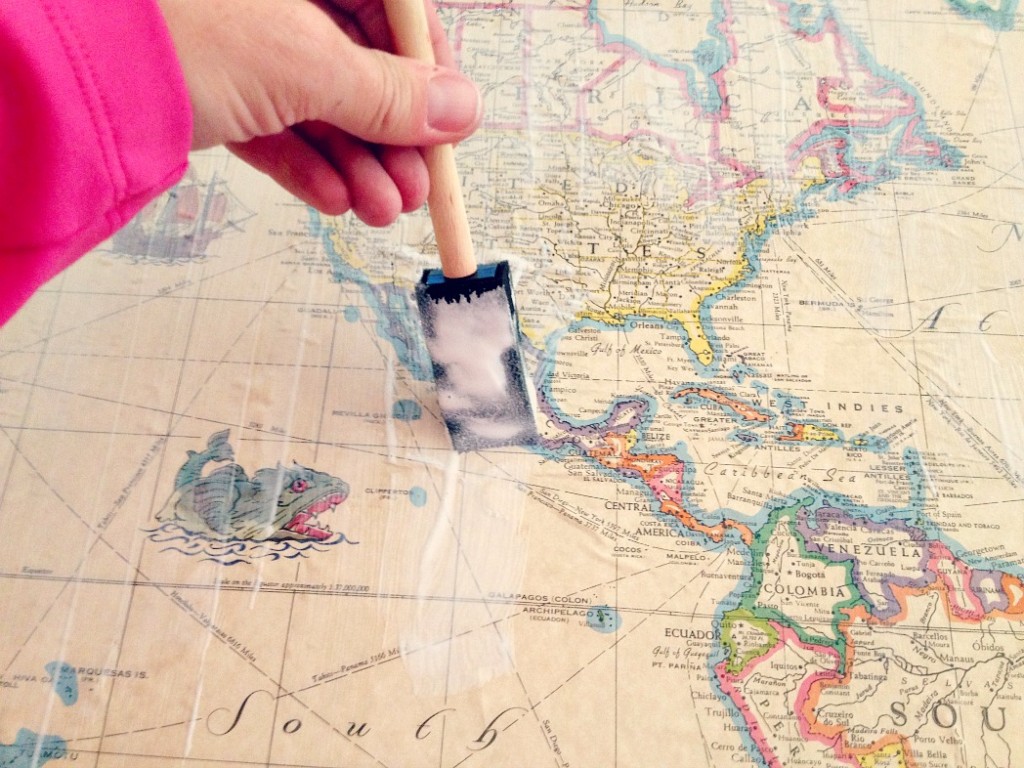 3. While your table tops are drying, spray paint your table legs, especially if they are neon yellow like mine were :). If you cannot unassemble your table, then paint it first before you decoupage the top.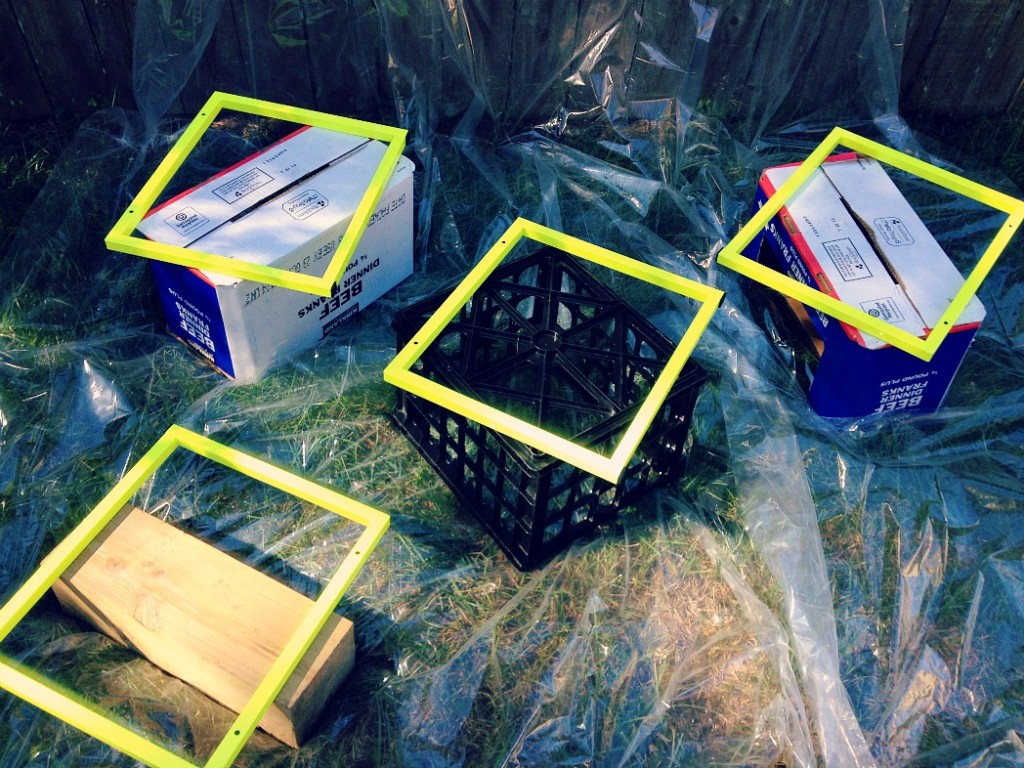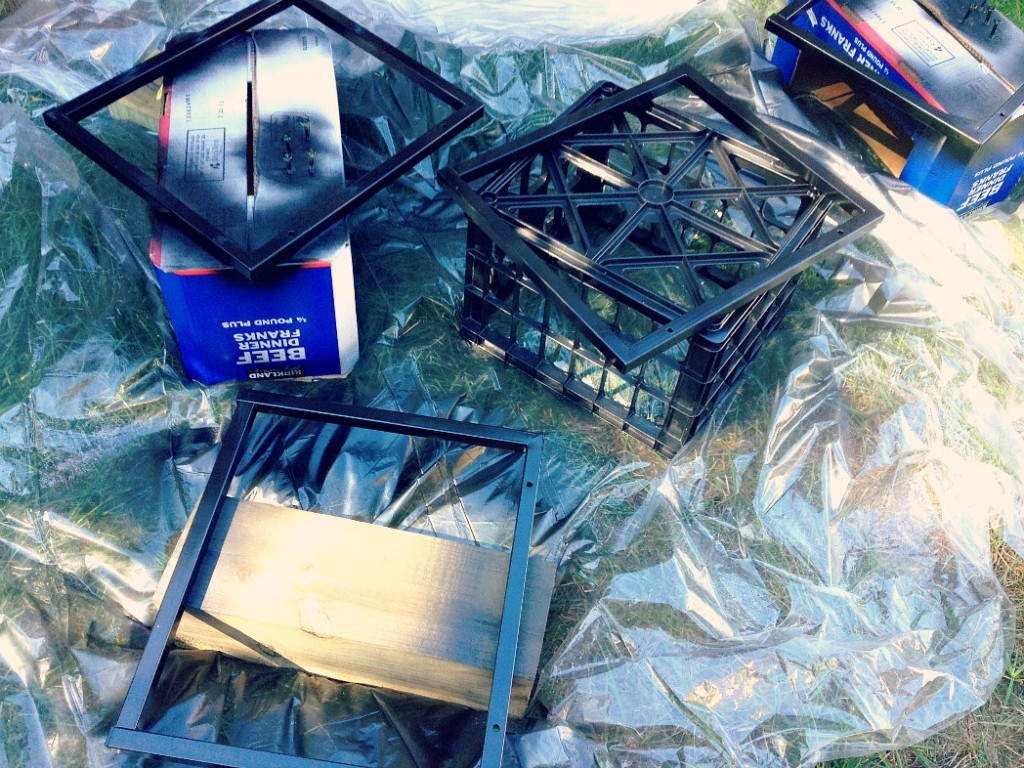 4. Once your decoupaged table top is dry, spray it with an acrylic sealer to protect it.
5. After everything has dried, reassemble  your tables and Oooh and Awww while you brush-up on your geography!