Who doesn't love a pom-pom? I mean, when you see a pom-pom it doesn't make you feel sad and depressed. A pom-pom makes you smile. A pom-pom makes you happy. A pom-pom makes you want to twirl on your toes and throw glitter into the air! Ok, maybe that's just me, but I believe we need more pom-poms in this world.
I'm in the process of making a Cozy-Fall front door sign. This week I will be posting the easy to follow steps. Earlier this week I posted how to transfer text onto a wood sign. Today is about pom-poms. Make sure you check back Friday to see the finished product!
Good luck and happy pom-pom making!!
What you will need:
Instructions:
1. Follow the instructions on the back of your pom-pom maker packaging. First, begin winding the yarn around one side of the maker. Don't worry about the end. I just wrapped yarn over the end to get it out of the way. One side consists of two arms. Wrap the yarn tightly around both arms on the one side, overlapping. The more yarn you wrap, the fluffier your pom-pom.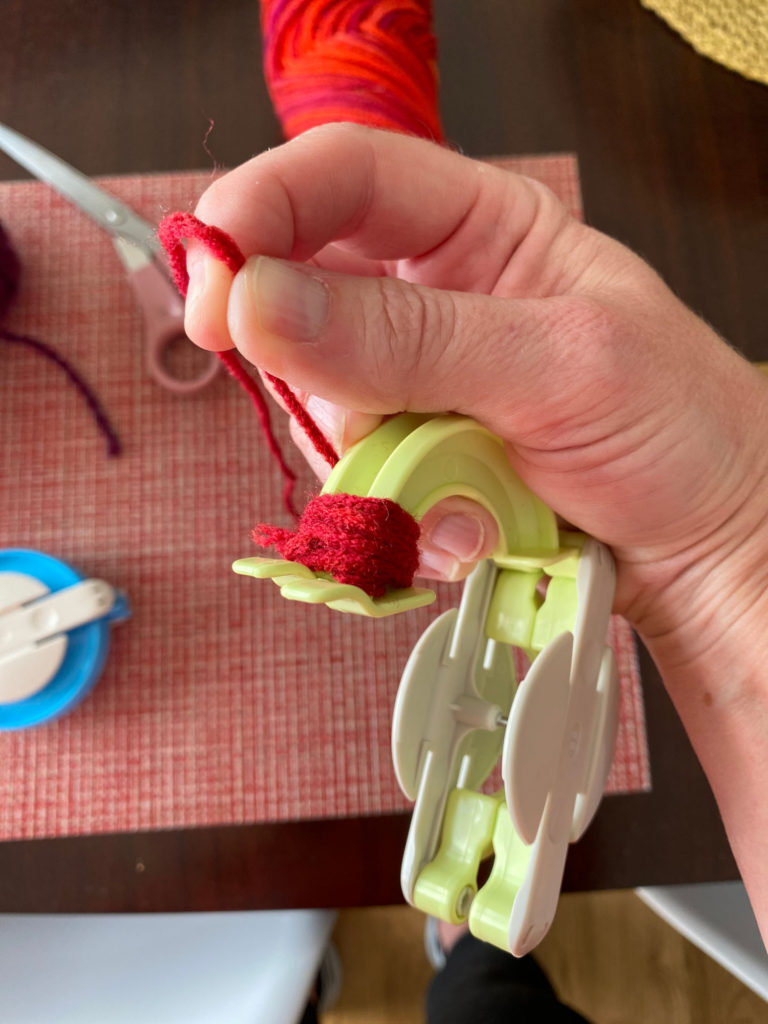 2. Do the second side the same way.
3. Next, on one side, cut the yarn between the two arms. Repeat on the other side.
4. Cut a piece of yarn that will fit around the pom-pom maker. Wrap the piece of yarn around the middle of the pom-pom maker where your just cut the yarn. Pull tight and knot. This is what is holding your pom-pom together so make it tight.
5. Finally, pull your pom-pom maker apart to remove the pom-pom. Fluff and trim with scissors.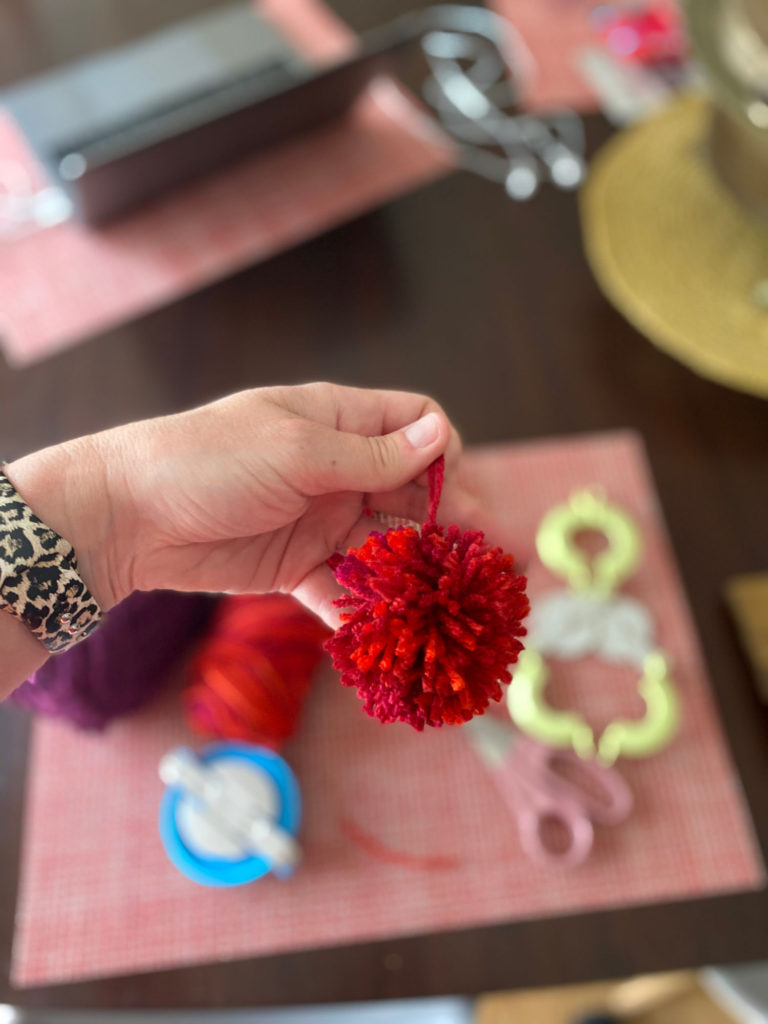 Congrats!!! You've made a pom-pom and by doing that, you've made the world a better place!!!