Who knew decorating a pumpkin could be so fun? Get ready for some giggles and crazy looking pumpkins! Great for a classroom party or an at-home activity! Appropriate for Preschool, Kindergarten and 1st graders.
What you will need:
Orange construction paper and/or orange poster board
Printer
White card stock
Scissors
Tape
Glue sticks
Silly Faces Pumpkin Patch Printable
1 large bowl (could use plastic pumpkin or paper bag instead)
Instructions:
1. Using orange construction paper and/or orange poster board, cut out at least 6 different sized pumpkins.
2. Tape the pumpkins onto a wall, chalkboard or white board (child height).
3. Print off 1-2 copies of the Silly Faces Printable (below). Cut out and place pieces into a large bowl near the pumpkins with some glue sticks next to the bowl.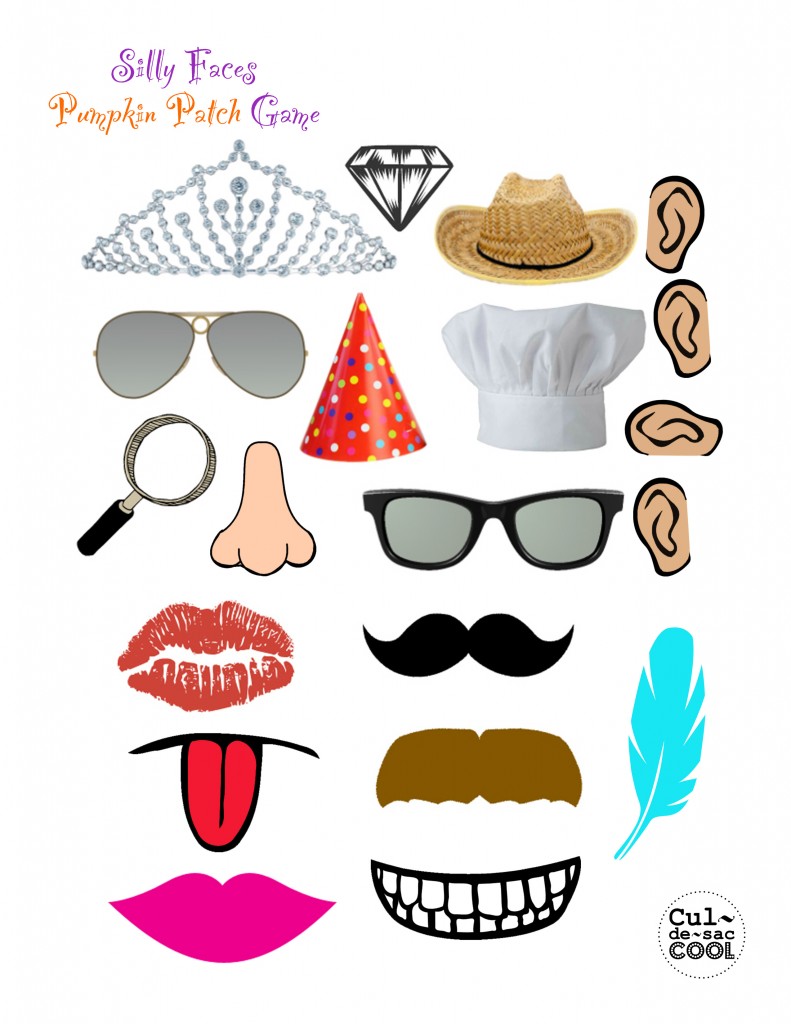 How to Play:
1. Number children off. They need to remember their number.
2. Leader of the game, calls a number and gives a command (ie. dance, walk backwards, crab crawl, skip, walk sideways, smile, laugh, give a high-five, crawl).
3. The child with that number must do what the leader says as they go to the front of the room where the bowl of silly faces are. Once there, they pick out a silly face piece from the bowl and using a glue stick, stick the piece on a pumpkin.
4. Continue until everyone has had a turn and all the pumpkins are decorated with very silly faces!