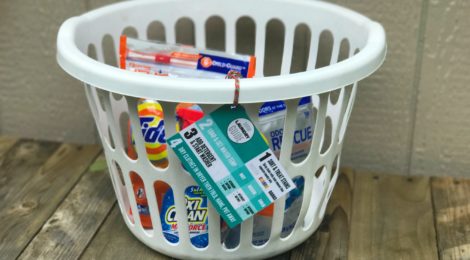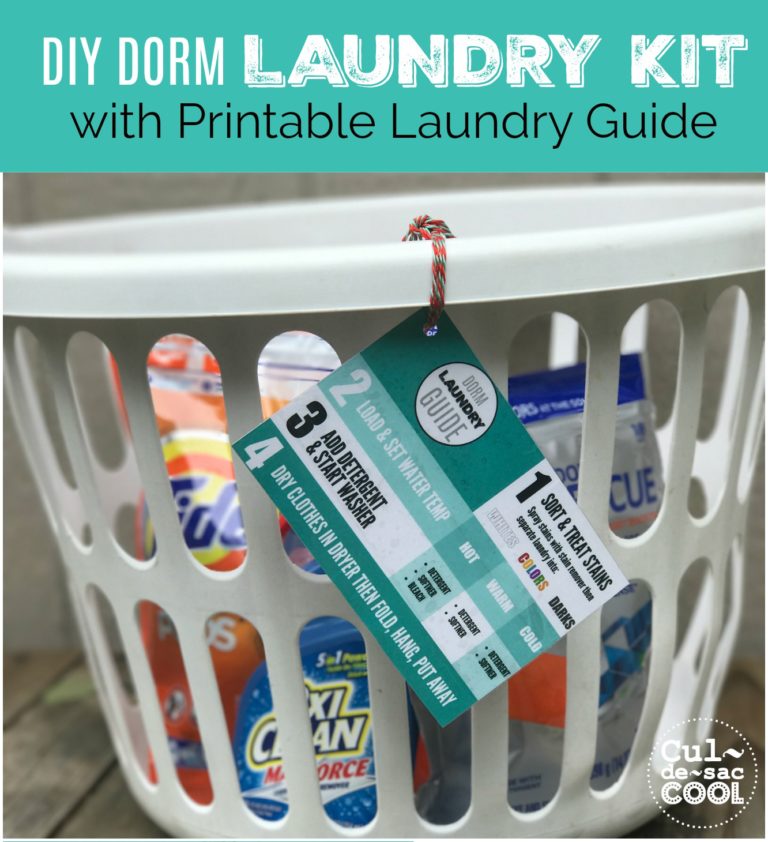 One thing your college student will dread, but will find super necessary at school–doing laundry. Why not help your student start off on the right foot wearing clean socks by making them a DIY Dorm Laundry Kit with a Printable Laundry Guide. The laundry guide is super simple and will just help remind them how to sort colors and what temperatures to use. Tie the guide onto their laundry basket filled with detergents, stain sprays and other laundry must-haves. Good luck to your students. Hopefully, they WILL do laundry and won't turn too many white t-shirts pink!!
What you will need for the Printable Laundry Guide:
Printer (optional)
Card stock or photo paper
Hole punch
Ribbon or string
Instructions For the Printable Laundry Guide:
1. Download this 4×6 JPG file (click on image and save to your computer).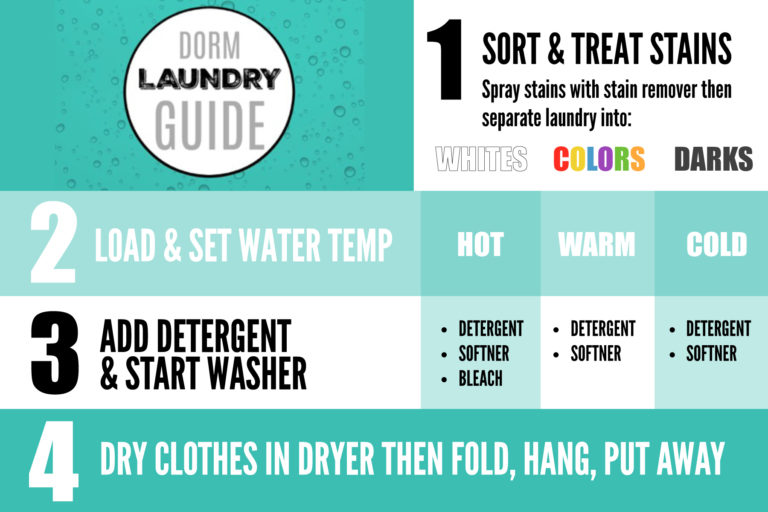 2. Upload the file to a photo center like Snapfish.com or Costco.com and order prints.
OR
3. Download this PDF file (DIY Printable Dorm Laundry Guide).
4. Print at home on card stock or photo paper and cut out. Set aside.
5. Using your packing tape, place tape over the front of your card, using several long pieces to cover the front. Flip the card over, and place packing tape on the back of your card. Trim all the extra tape and now you have a "laminated" card.
7. Hole punch the card in the corner.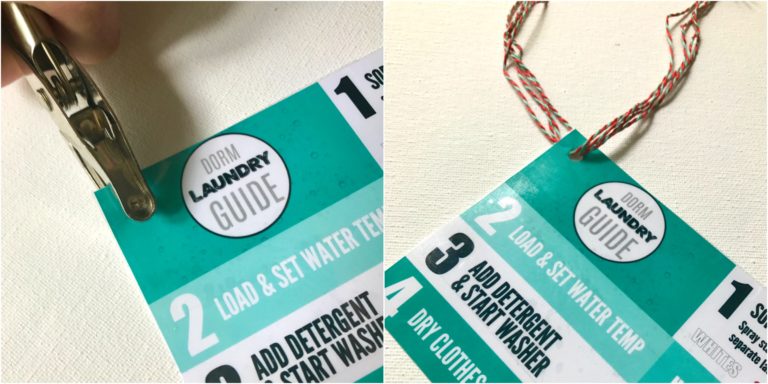 8. Using ribbon or string, tie your Laundry Guide to your student's laundry basket.
What you will need for the Dorm Laundry Kit:
Pick and choose what you feel your student may need. Don't overwhelm them with too many products!
Laundry stain treatment spray
Fabric softener/fabric softener sheets
Bleach
Laundry scent boosters
Hangers
Travel Ironing board
Instructions For the Dorm Laundry Kit:
1. Add all your laundry goodies to your laundry basket and wish your student GOOD LUCK!!!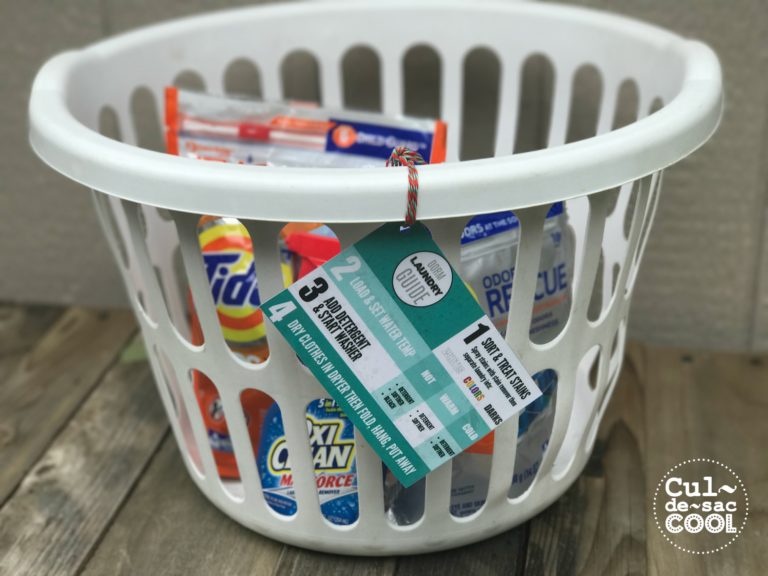 Honestly, this is where I'm super excited for my oldest to go to college. Less laundry for me to do!!! Until he brings it all home on break! Whhhhaaaaaaa!!