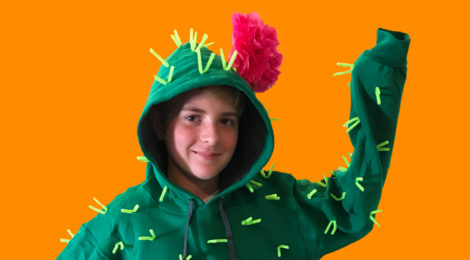 The older I get, the lazier I get. I'm always looking for super cool costumes that don't take a lot of time, supplies or brain power. This DIY Cactus Costume was just what this lazy mom ordered!!! It is great for a kid (or adult) who doesn't want a lot of fuss, but still wants to be considered semi cool…or prickly precious…or desert hot!! Enjoy!
What you will need:
Green hoodie sweatshirt
Lime green chenille stems (pipe cleaners)
Hot glue gun
Hot pink tissue paper
Instructions: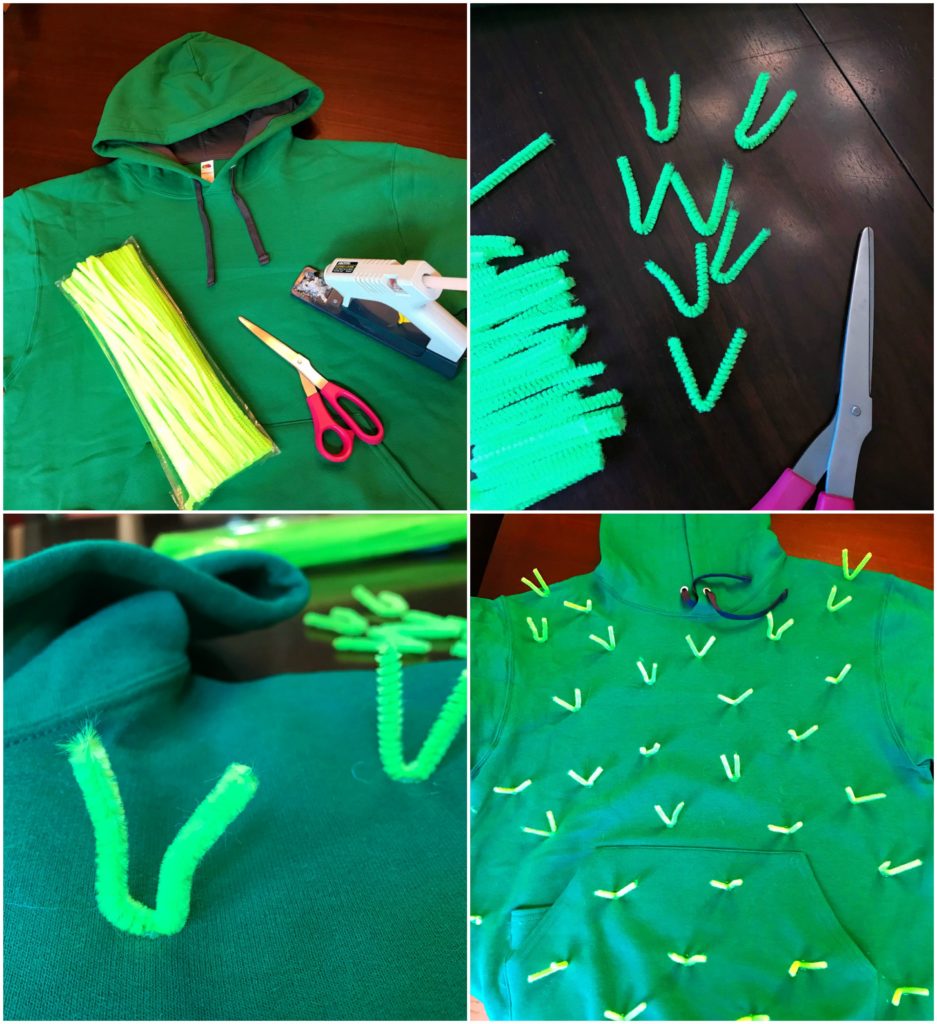 1. Cut 2 inch pieces of your lime green chenille stems.
2. Fold each one in half and hot glue onto your sweatshirt randomly. Make sure to not put any under the arms of the sweatshirt (uncomfortable!!).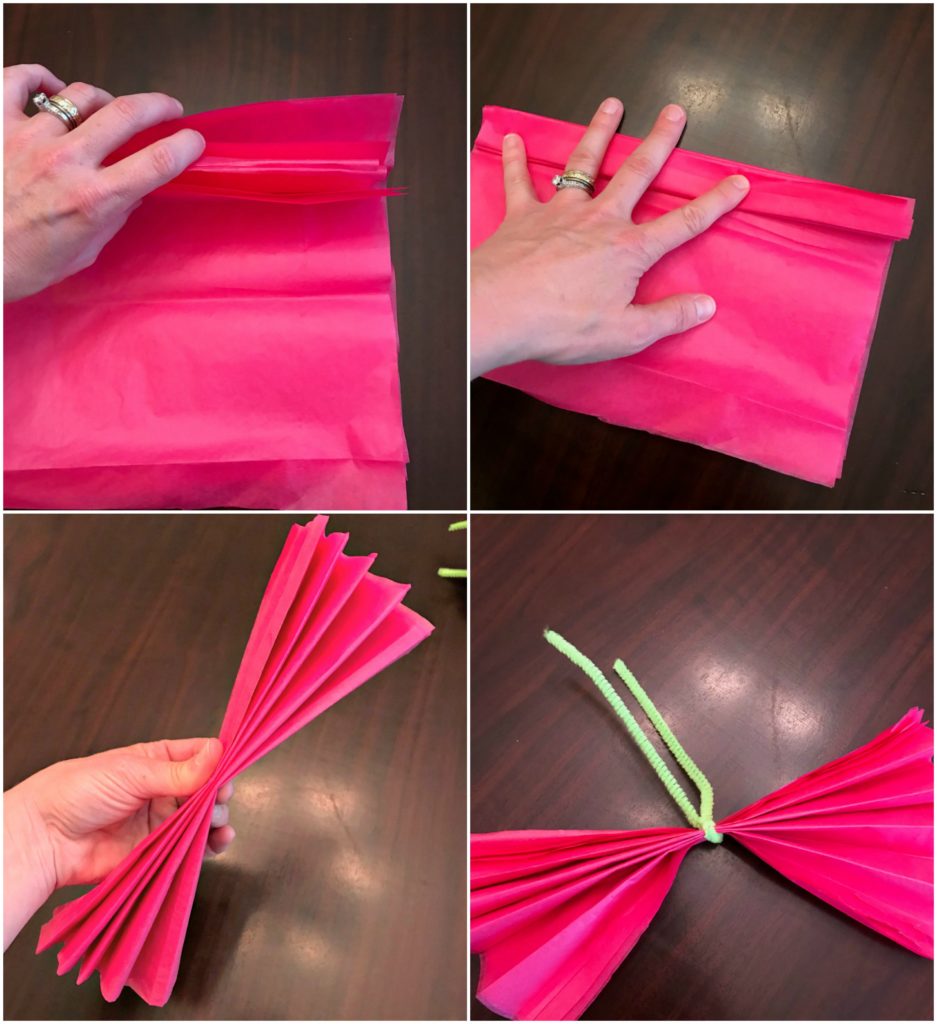 3. Next, take a stack of your hot pink tissue paper. I used about 6 sheets. Fold your tissue like an accordion – back and forth.
4. Using a piece of your chenille stem, wrap around the middle of your folded tissue.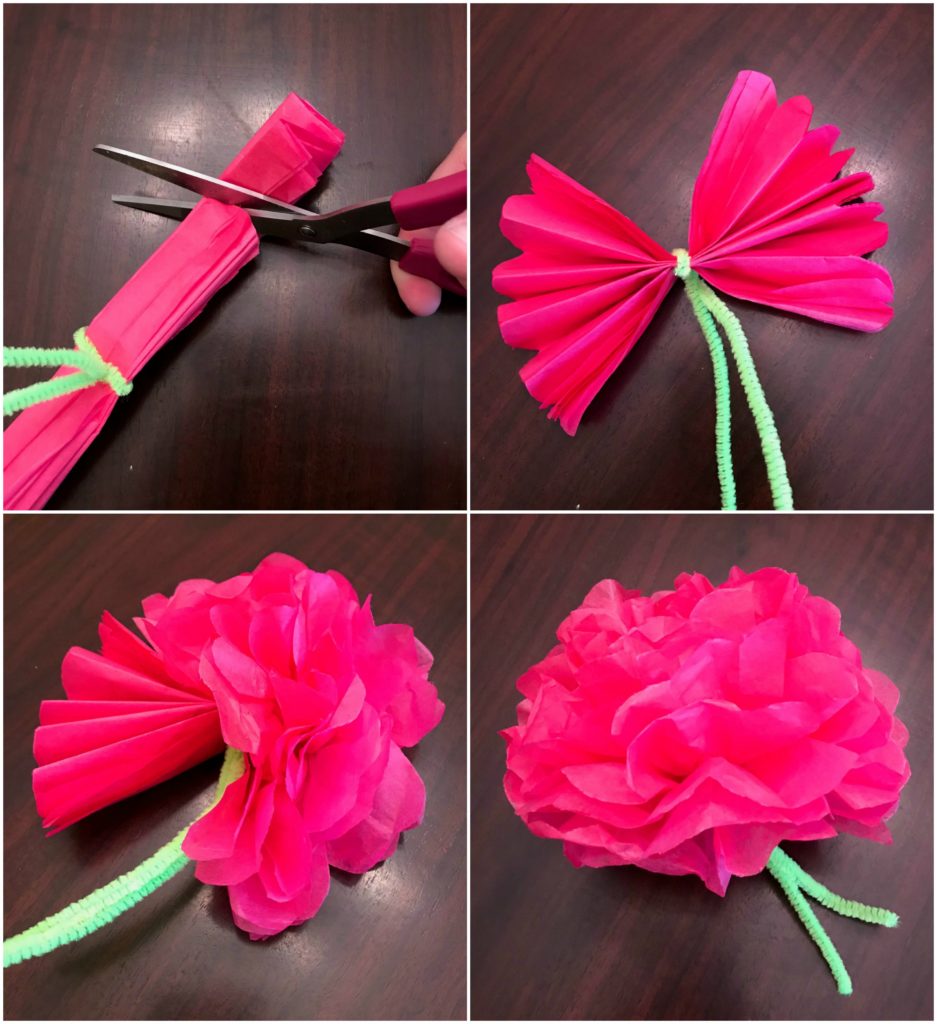 5. Cut the ends of your tissue paper, rounding them, to the size of flower you want. I cut about 2 inches off each end of mine.
6. Pull each layer of tissue apart to make the flower full.
7. Attach the flower stem to one of your hot glued chenille stems on the hood of your sweatshirt by twisting together.
You have now made a fairly easy and way-cool cactus costume!!! Yay you!! Here is the costume in action at school, minus the flower (see below). Happy crafting!