What is more fun and adorable than an ugly holiday sweater? An ugly holiday sweater with your kids' pictures hanging on your tree, of course! My goal for my ornaments this year was to not buy anything, but only use what I have–I have a lot of miscellaneous craft stuff. When I saw my pile of felt, inspiration hit. UGLY SWEATERS! I think they turned out awesomely cute in an ugly sort of way!!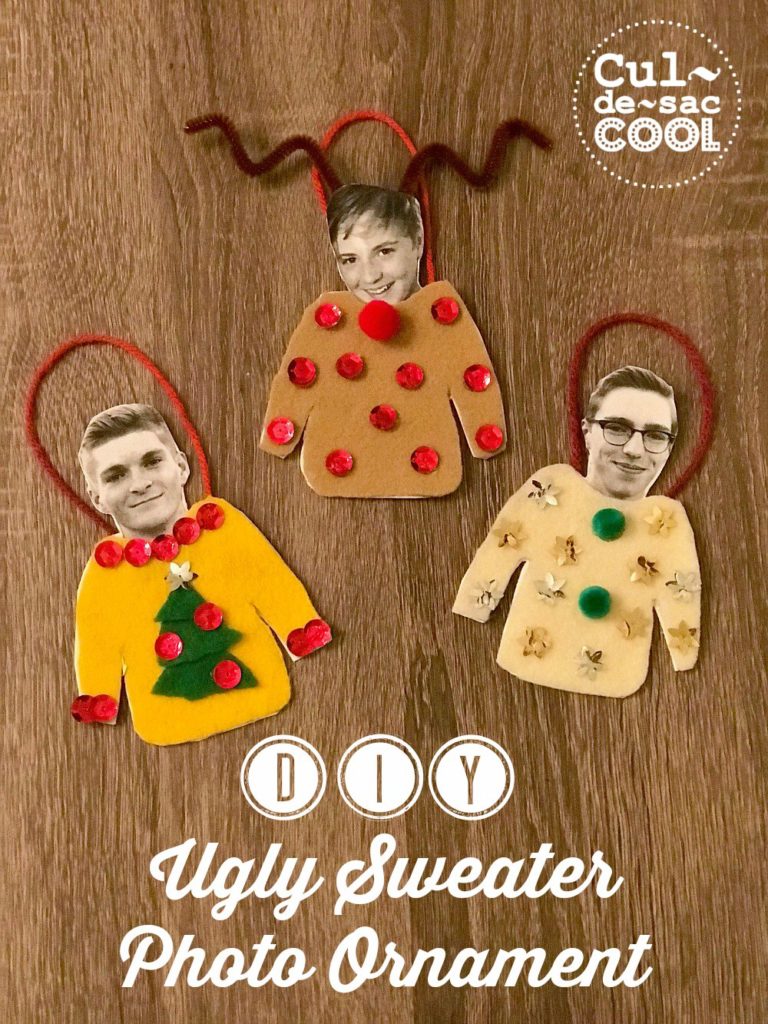 What you will need:
Pen
Card board, poster board or heavy card stock
Hot glue gun
Photo(s)
Mini pom poms (red and green)
Brown pipe cleaners
Ribbon or yarn
Instructions:
1. Draw a sweater pattern on cardboard, poster board or heavy card stock. Cut out the sweater. This is your template. Lay the template on your felt and trace with a pen then cut.
2. Next, cut out your head from your photo. I just printed my photos on our laser printer and then cut them out.
3. Lay your head on a piece of cardboard, poster board or heavy card stock. Make sure there is room for your sweater. Take the sweater off and using Mod Podge, glue your head down. Go over the top of the head/face with several coats.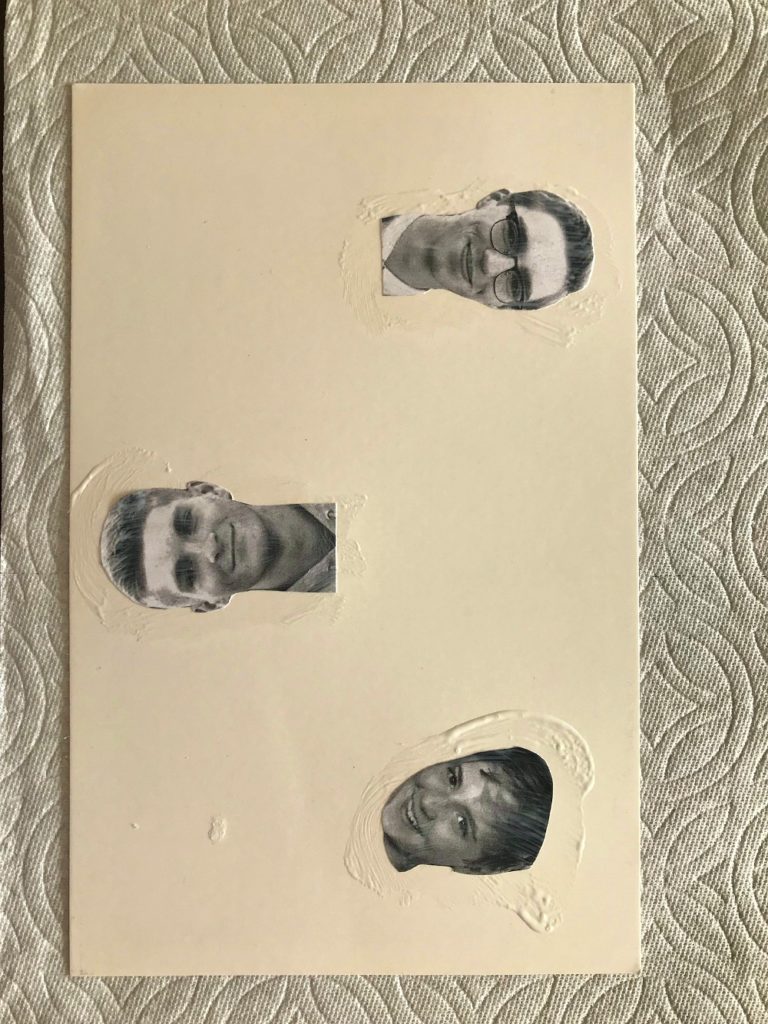 4. Using the Mod Podge glue only on the back of the sweater, glue your sweater down. Now you have a complete person, sort of :). Let dry then cut out.
5. Now for the fun part! Decorate your ugly sweater using hot glue, pom moms, sequins, pipe cleaners, felt…anything you can find in your craft drawer.
6. Once your ornament is dry, flip it over and glue a piece of yarn or ribbon to the back to hang it by on the tree.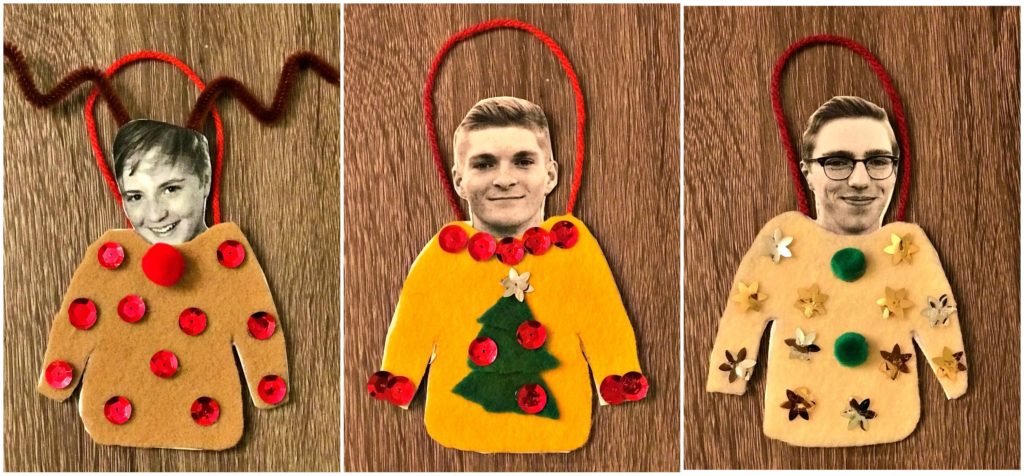 Looking ugly was never so festive and cute!!
Be sure to check out all my other DIY Photo Ornaments below: